Tis' the season to be stabbing
One said the killer said 'Wallah', an Arabic slang term for 'I swear to God', before plunging the knife into his victim.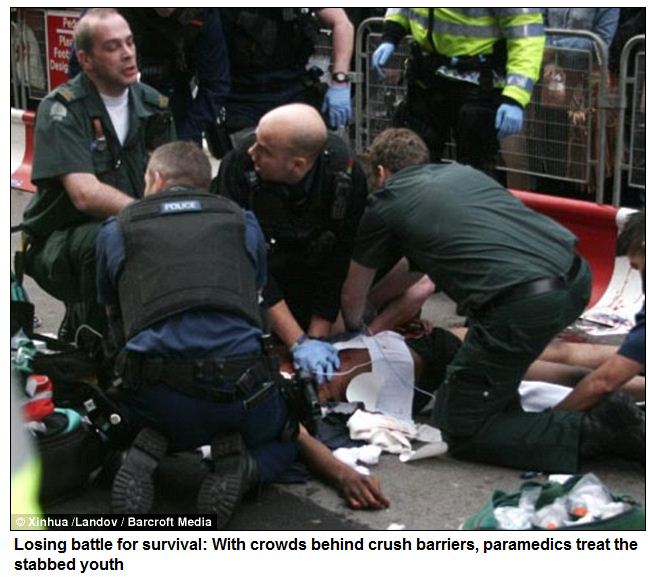 Teenager stabbed to death 'in Boxing Day sales fight for trainers' at Foot Locker on Oxford Street was knifed in the heart, say police
Seydou Diarrassouba died of single stab wound to the heart after Foot Locker attack

Second victim injured four hours later outside Nike in separate attack

Police say attacks took place at the 'busiest place in the United Kingdom on the busiest shopping day'


Eleven people arrested in and around store shortly after stabbing

Oxford Street has been reopened to the public this morning except for a small crime scene outside Footlocker near Oxford Circus

Detectives urge witnesses who filmed incident on mobiles to hand in footage

Last updated at 5:30 PM on 27th December 2011
A teenager was knifed in the heart in front of horrified bargain hunters in a suspected row over a pair of trainers, police said today.

Shoppers looked on in horror as the 18-year-old was stabbed to death in a branch of Foot Locker on Oxford Street in central London yesterday.

Witnesses said the teenager was amongst a group of black youths, thought to be rival gangs, fighting over the shoes.

The teen, named as Seydou Diarrassouba, managed to stagger outside bleeding heavily before collapsing on the street.
H/T: Vlad