---
All it takes is one…
UPDATE: He's done it!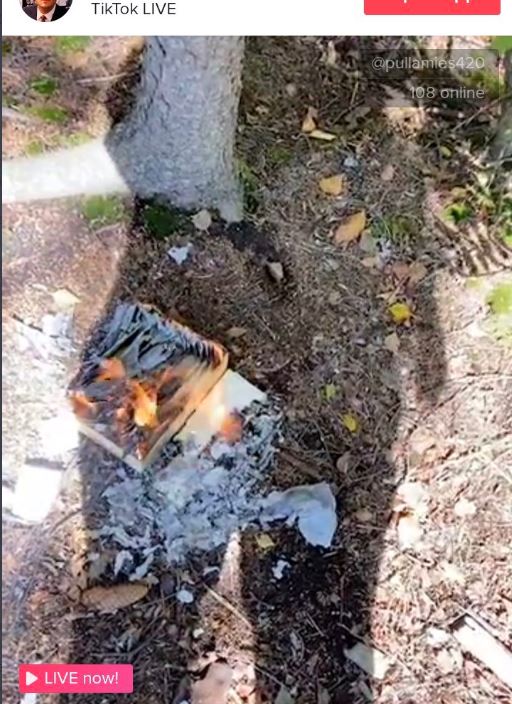 Ex-Muslim @YasaAnter
just burned #koraani in Helsinki. Now it would be worthwhile for Finnish imams to come out proactively and condemn the violence as a result of political protest. Sweden only came out when the violence had begun. When Malmö was already on fire.
Ex-muslimi @YasaAnter poltti juuri #koraani:n Helsingissä.

Nyt olisi suomalaisten imaamien syytä tulla ulos ennaltaehkäisevästi ja tuomita väkivalta poliittisen mielenilmaisun seurauksena.

Ruotsissa tulivat ulos vasta kun väkivalta oli alkanut. Kun Malmö oli jo liekeissä. pic.twitter.com/mztUci2WG8

— Sebastian Tynkkynen (@SebastianTyne) September 1, 2020
Here is Anter, after the koran burn, happy that the Muslims acted out as predicted, threatening his life.
Nämä ovat kuin nukkeja käsissäni. Tekivät sen mitä halusinkin. Hyvä muslimit! pic.twitter.com/mGk4TPwgFC

— Anter Yaşa (@YasaAnter) September 1, 2020
Muslims are in my control. (in other words, they'll typically act accordingly) Do Finnish social justice warriors want Helsinki to burn, do you want terrorism, do you want Islamic fundamentalism? It takes only one activist from The Left (Vasemmisto) to condemn Islamic terrorism and fundamentalism and accept ex-Muslims as liberals and be on the side of feminists from the Middle East, and I'll leave the Koran alone. Otherwise, it will burn and Helsinki along with it.
Teillä on 24h @vasemmisto.

Emme pidätä hengitystä. Huomenna palaa Koraan ja saatte nähdä rauhanuskon rauhaa. //t.co/igdugCZok1

— Anter Yaşa (@YasaAnter) August 31, 2020