---
How much do you want to bet it's someone from the pajama and slippers club..?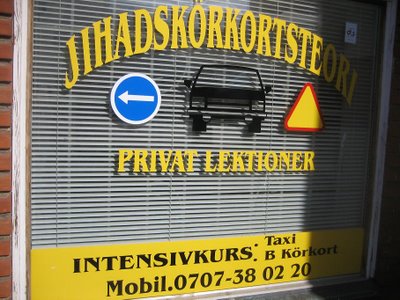 The taxi driver, a man in his 30s, was arrested at the scene. After questioning, he was arrested in the morning by prosecutors, on probable cause on suspicion of attempted murder. According to the police, witness statements indicate that he drove on the persons deliberately.

– We are investigating the possibility that the intention was to meet one of them, says Mats Öhman.

The taxi driver was sober at the time of the incident. The motive is unclear, but according to the police, there is no information that indicates terrorist crimes.
A taxi drove into the crowd in Sweden – four injured
According to police, the reason for the taxi driver's act is unknown. However, there is no indication of terrorism.
A taxi has driven into the crowd in the center of Borlänge, central Sweden. The accident happened just before midnight.
The Swedish media, such as SVT , report on the matter and Aftonbladet.
Four people are said to have been injured. Three of them were hospitalized.
Police are investigating the case as an assassination attempt. According to police, the driver's motive is unknown. Eyewitnesses say the driver seemed to be driving over people on purpose.
According to Aftonbladet, police have so far found no indication of terrorism. However, it is possible that the driver aimed his car at one specific person.
The driver has been arrested. He is said to be about 30 years old.