---
This was first published in Israel National News and republished here with the author's consent.
VIOLENT ANTISEMITISM DURING AMERICAN ANTI-RACISM PROTESTS
Manfred Gerstenfeld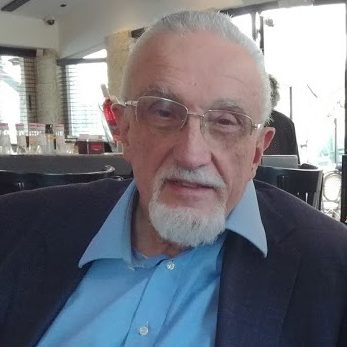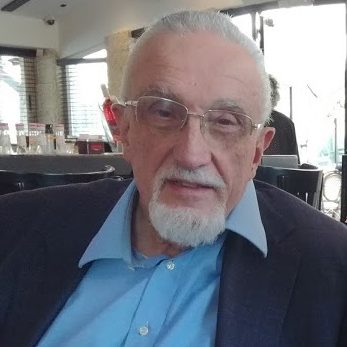 Several demonstrations in Germany against restrictions of freedom due to the Corona pandemic included antisemitic incidents. The infiltration of Jew-hatred not related to anything Jewish or Israeli has been a frequent occurrence in Western mass protests in past decades. Now, an even worse illustration of this phenomenon has emerged: the violent expression of antisemitism during the anti–racist protests in the United States after the murder of George Floyd by a policeman in Minneapolis.
Several of these demonstrations were accompanied by burning and looting. Some of the worst violence took place in Los Angeles. Various Jewish shops were destroyed in the Fairfax district. A variety of Jewish institutions were damaged including synagogues and a school. A statue of Raoul Wallenberg was smeared with anti-Semitic slogans. 1 In Richmond, Virginia a Reform congregation, Beit Ahaba, had its windows smashed by rioters. 2 Attacking synagogues is an act of antisemitism.
Various commentators have highlighted aspects of antisemitism in the demonstrations. In the British daily, Telegraph, Zoe Strimpel wrote: "Yet alongside those peacefully protesting are those criminally marauding in the name of social justice. Some of these do it in the name of anti-racism – as seen above – and some in the name of anti-fascism. The ring-leaders of the anti-fascists are the loathsome group, Antifa.
"While Antifa goes beyond Jews it seems that people purporting to be 'antifascist or antiracist' will sooner or later begin to behave like the lowest of criminals and bullies using a cause as an excuse for vandalism and destruction.…It is a notable irony that where there's Antifa there is antisemitism." 3
Melanie Phillips pointed out the strange attitude of many Jewish organizations. She wrote that in a statement by the Jewish Council of Public Affairs, 130 organizations said that they were "outraged by the killing of Floyd, declared 'solidarity' with the Black community and called for 'an end' to 'systemic racism.'" Phillips remarked: "They make no protest against the specifically targeted attacks on synagogues and Jewish businesses." Phillips called Black Lives Matter, an "anti-white, anti-capitalist and anti-Jewish hate group." 4
The American Black Lives Matter movement aims to rectify the wrongs perpetrated against African American citizens in the past and present.  Its 40,000 word manifesto accuses Israel of perpetrating genocide against Palestinians, labels Israel as an 'apartheid state' and joined with the BDS movement in calling for the total academic, cultural and economic boycott of the country. No such demands were made for any other state. 5
In a blog by the Zionist Organization of America, Daniel Greenfield also addressed the attitude of the Jewish organizations writing: "One would think that the hateful vandalism of 8 Jewish institutions and a mob screaming slurs after trashing Jewish businesses would lead to some sort of meaningful response. But, that would be the optimistic perspective of people who haven't experienced the unmitigated level of cowardice and appeasement that comprises Jewish institutional life at virtually every level. 6
Palestinians and pro-Palestinians also piggybacked on the riots. A.J. Caschetta wrote: "By the time George Floyd was killed…—on Monday, May 25—it was inevitable that his death would be manipulated by the BDS movement. The next day, the BDS and Palestine Solidarity "working group" of the Democratic Socialists of America tweeted that 'the police violence happening tonight in Minneapolis is straight out of the IDF playbook … US cops train in Israel.'" 7
The Guardian printed an article by its correspondent Oliver Holmes under the title Palestinian Lives Matter. "Israel's police killing of autistic man draws US comparison." The article referred to the killing of an unarmed Palestinian by Israeli police who wrongly considered him a terrorist. This led to an apology from Israel's defense minister. This tragedy has been falsely pointed to by Palestinian, Israeli and US activists as an example of what they claim is similar neglect for the lives of Palestinian and black people in Israel and the U.S." 8
Adam Levick of Camera reacted: "Holmes goes further than merely noting the two incidents, by advancing narratives common amongst anti-Zionists and antisemites suggesting the Israeli-Palestinian conflict is one between racist 'whites' (Israelis) and oppressed 'people of color.'" 9
Levick added that Holmes quotes the Israeli journalist, Gideon Levy, and calls him one of the most prominent anti-occupation voices in the country. Levick comments: "However, Levy isn't merely an 'anti-occupation' voice. He's an anti-Zionist who has strongly suggested that Zionism is an inherently racist endeavor – rhetoric deemed antisemitic according to the IHRA Working Definition. That is, Levy is an Israeli Jews used by hard-left publications like the Guardian to legitimize hateful views about the Jewish state." 10
Micha Danzic wrote in the Jewish Journal: "Immediately following the heinous death of George Floyd, we saw terrible images posted in various anti-Israel social-media accounts trying to connect Israel to his death. Some were outright fakes – such as a picture posted of a Chilean police officer with his knee on someone's neck – but with a caption mislabeling him as an Israeli soldier. Others were in the form of cartoons that depicted a soldier with a ubiquitous Star of David on his arm, with his knee on the neck of an Arab in a keffiyeh, directly next to the image of a cop like Derek Chauvin [the policeman who killed Floyd] with his knee on an African-American's neck." 11
The Palestinian Museum in Woodbridge, CT posted a drawing by Palestinian artist, Waleed Ayyoub, honoring the memory of George Floyd and expressing Palestinian solidarity with the African American community in their struggle against racism and injustice. Floyd was depicted wearing a keffiyeh against the background of the Palestinian flag. 12
The killing of a black person by American police has also in the past been abused by black anti-Israel inciters. A.J Caschetta writes that the parallel between American blacks and Palestinians was introduced when "Ferguson, Missouri became 'ground zero;' for anti-police demonstrations. The riots erupted after Ferguson police officer Darren Wilson fatally shot African American Michael Brown. Following Brown's death, the official website of the boycott, divestment and sanctions movement (BDS) issued a statement expressing "deep solidarity with the African American community in Ferguson, MO." 13
In 2016, university professor, anti-Israel inciter, and militant American black activist, Angela Davis, used the killing of Michael Brown for the same purpose. She published a book of speeches and interviews. Even though most of the books deals with other topics she titled it: Freedom is a Constant Struggle: Ferguson, Palestine and the Foundations of a Movement. 14
The current major anti–racist debate and demonstrations provide a challenge to Jewish organizations. They have to toe a fine line between identification with the black community struggle against racism – as long as it is peaceful — and exposure of the antisemitism of the Black Lives Matter movement. 15
Dr. Manfred Gerstenfeld is the emeritus Chairman of the Jerusalem Center for Public Affairs. He has been a strategic advisor for more than thirty years to some of the Western world's leading corporations. Among the honors he received was the 2019 International Lion of Juda Award of the Canadian Institute for Jewish Research paying tribute to him as the recognized leading international authority on contemporary antisemitism. His main book on the subject is: The War of a Million Cuts The struggle against the delegitimization of Israel and the Jews and the growth of New antisemitism.
Footnotes
1 www.jta.org/2020/06/02/united-states/los-angeles-jews-take-stock-after-george-floyd-protests-batter-local-institutions
2 www.jpost.com/diaspora/us-antisemitism-envoy-condemns-ransacking-of-synagogues-in-la-protests-629991
3 Ibid
4 www.melaniephillips.com/victim-culture-tears-jewish-moral-norms6343-2/
5 www.tabletmag.com/sections/news/articles/from-left-to-right-jewish-groups-condemn-repellent-black-lives-matter-
claim-of-israeli-genocide
6 https://zoa.org/2020/06/10440646-the-los-angeles-pogrom-that-no-jewish-organization-will-talk-about/
7 www.jns.org/opinion/an-american-intifada/
8 www.theguardian.com/world/2020/jun/01/palestinian-lives-matter-israeli-police-killing-of-autistic-man-draws-us-
comparison
9 https://camera-uk.org/2020/06/02/guardian-exploits-george-floyd-killing-to-vilify-
israel/?fbclid=IwAR33hwg04_3zjQ8rWaigjGkR8Z4xNfLJu7-26OQ1nx0jm3WH23nrlN6guys
10 Ibid
11 https://jewishjournal.com/commentary/opinion/317074/we-should-not-have-choose-between-advocating-for-black-
lives-and-fighting-against-anti-semitism/
12 www.facebook.com/PalestineMuseum.US/photos/a.132412804028008/624793984789885/?type=3&theater
13 www.jns.org/opinion/an-american-intifada/
14 www.amazon.com/Freedom-Constant-Struggle-Palestine-Foundations/dp/1608465640