---
This article by Dr.Gerstenfeld was first published by INN and republished here with the author's consent.
I believe that traditionally persecuted minorities should reevaluate their long-standing support of statist-orientated parties since the states that have organized these persecutions (pogroms, mass genocide/the Holocaust) has been statist in nature.
Jews and Labour – What can the Future hold?
Manfred Gerstenfeld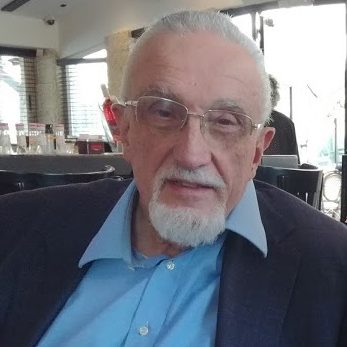 On April 4th, the British Labour party elected a new leader – Sir Keir Starmer.
He received 56% of the vote against two competitors. Starmer immediately mentioned that he wanted to rebuild the trust of the Jewish community in the Labour party. He said that he wanted to "acknowledge the pain and hurt that the Labour party has caused Jewish people in recent years: "Antisemitism has been a stain on our party…I want to apologize again and reiterate my pledge to tear out this poison by its root…I know that ultimately I will be judged not on what I say but on what I do."1 Starmer added that he would have talks with leaders of the Jewish community about "how we can work together to stamp out antisemitism from the Labour party."
The outgoing leader of the Labour party, Jeremy Corbyn, had called himself a friend and brother of the genocidal antisemitic organizations, Hamas and Hezbollah.2 Under his leadership, most previous Jewish Labour voters stopped supporting the party. A 2019 Survation poll among Jews found that 86% of respondents believed that there are high levels of antisemitism among Labour Party members and elected representatives.3
The two key Jewish umbrella organizations are looking for reconciliation.
The Jewish Leadership Council and the Board of Deputies insisted certain conditions be met by those seeking to become candidates for Labour leadership. Starmer and the other two contenders Rebecca Long-Bailey and Lisa Nandy accepted these. Angela Rayner, the elected Deputy Chairperson also signed on to these demands. Two unsuccessful candidates for that position refused to do so.
The Board of Deputies put forward 10 requests for signature by the Labour leadership candidates. These included that candidates promise to resolve outstanding cases of alleged antisemitism within a limited time. Candidates are required to pass the disciplinary process for investigating antisemitic complaints to an independent agent and ensure transparency in the complaints process. Other demands included that prominent offenders should not be readmitted. Furthermore, no platform should be provided for those who were suspended for antisemitism, and candidates must agree to accept the entire International Holocaust Remembrance Alliance (IHRA) definition of antisemitism. Candidates must also accept the establishment of an anti-racism educational program approved by the Jewish Labour Movement (JLM), which would lead to training. The 10 requests also included that the party should engage with the Jewish community via its main representative groups and not through fringe organizations. Finally, the Labour leader is expected to take personal responsibility for ending the antisemitism crisis.4
Starmer stressed his family relationship with the Jewish community on his first day in office. He mentioned that his wife was Jewish and a member of a synagogue. He also said that he had relatives in Israel. He further said that he supports the right of Israel to exist as a homeland.5
Despite all this, Starmer has been criticized in the past when he was a member of Corbyn's shadow cabinet for failing to do enough against antisemitism. The Daily Mail quoted a friend of the late Rabbi David Goldberg who had said to him: "I am very disappointed with Keir Starmer. Particularly as his wife and children are members of my synagogue. It's their community which is under threat and yet he's done so little. It's pathetic."6 Starmer is also a member of Labour Friends of Palestine and the Middle East. There are additional dark spots in his past.7
Starmer's main goal is to lead Labour to a victory in the next elections. Cleaning up the antisemitism issue would eliminate a great deal of negative media publicity. Corbyn was a failure as a leader in many ways. Even under Corbyn's leadership, antisemitism wasn't the key to the party's electoral defeat. It did, however, cause ongoing unpleasant background noise.
There is another reason why Starmer will do as much as he can to get the antisemitism problem out of the way. The Equality Human Rights Commission (EHRC) is expected to present its report on the investigation of Labour in the coming months.8 Starmer will want to be in a position where he can claim that important improvements have been made since the investigation started.
In the meantime, another unforeseen hurdle has appeared. A large unedited internal report has reached the media. It claims that the complaints department was highly dysfunctional. This department was staffed with supporters of the former moderate Labour leader, Tony Blair. These people, so the claim goes, did their best to damage Corbyn. The report states that it was true that the department did not handle antisemitism complaints efficiently. Yet that was the case as well with all other complaints.
The publication of the report has possibly compromised the privacy of several Labour party employees. This could lead to legal cases against the party. Labour is not submitting this report to the EHRC. Yet an individual has published that he had done so.9
Even if the party under Starmer meets the 10 conditions of the Jewish organizations, one wonders whether many Jews will return to vote for Labour. The reconciliation is largely a symbolic matter. Jews are only 0.4% of the British population. At best, their votes are influential in a few constituencies. What is far more important for Labour is that Jewish representatives stop saying that the party is institutionally antisemitic.
There remain handicaps for conscious Jews to vote Labour. The party has many pro-Corbynite members. They are organized in the Momentum Group. There are even a number of Corbynites in the shadow cabinet.
There is another issue, which should be brought to the fore. In 2014, Labour proposed a motion in the House of Commons that the UK should recognize Palestine. It was accepted with a huge majority.10 The Palestinians have continued to reject all Israeli peace proposals.
A Jew who votes for Labour is voting for a party that wants to recognize a people whose largest party, Hamas, wants to commit genocide against Jews. The second-largest party, Fatah, rewards murderers of Israeli citizens. Lisa Nandy was one the MPs who votes for the motion. Nevertheless, the Jewish Labour Movement (JLM) supported her in the recent Labour election as chairperson. Jews who vote Labour in the future cannot plead innocence and that goes for JLM members as well.
Footnotes: