---
Who would actually be surprised by this..?
Anter Yasa, Kurdish-Finnish (former refugee) human rights activist:
Young Afghans have been interviewed on the Turkish-Greek border. They say they were released the same day (some with rape and murder convictions) and taken to the border by the police. The police have ordered them out of the country and to Europe. Turkey is sending its problems to us.
Love me a bit of Greek coastguard.

Come on you wondrous people of Greece. Thighs oiled. Boots strapped. Rage against the invasion

*might have got a bit carried away there*

**Hopkins Greek Fantasy** pic.twitter.com/oTXzZiaa47

— Katie Hopkins (@KTHopkins) March 2, 2020
Greek patriots tell economic invaders to turn back pic.twitter.com/DF8ELwAOMt

— TraditionalBritain (@TradBritGroup) March 1, 2020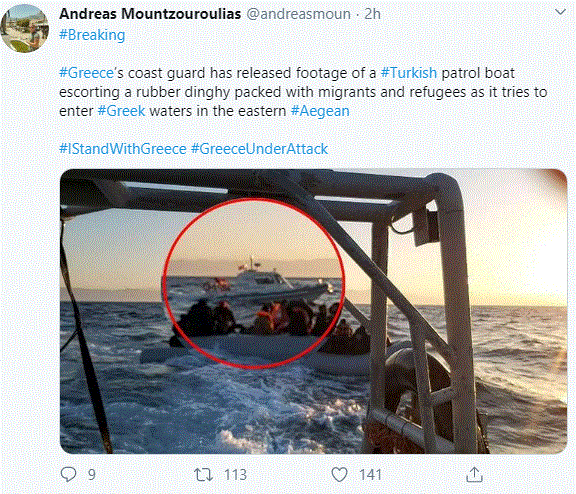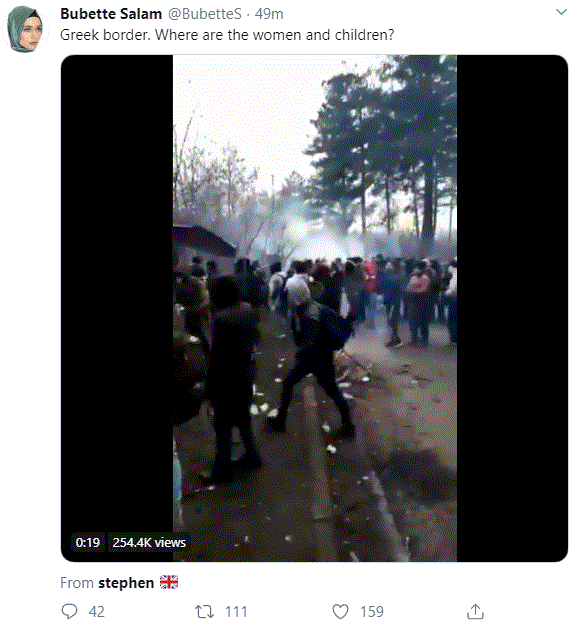 Greek Orthodox church in Lesvos vandalised by refugees
More here H/T: Andrew Bostom