---
That should also include foreign communist kooks like Finnish MP, Anna Kontula, who tried to cut a hole in it in an attempt to thwart the Egyptian-Israeli blockade of the terrorist run enclave of Hamastan (Gaza)…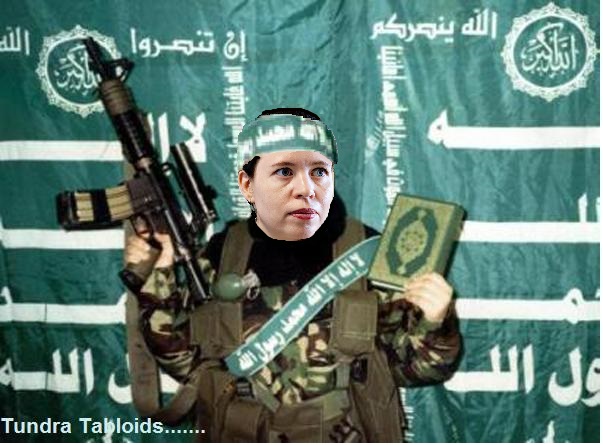 Bennett to ban 'left-wing anarchists' from W. Bank
In its statement on the matter, Bennett's office specifically mentioned the group Anarchists Against the Wall, which works to support Palestinian protests against the West Bank security barrier
The Israel Defense Forces can make use of administrative restraining orders to ban left-wing activists from the West Bank, according to orders issued Saturday night by Defense Minister Naftali Bennett.
It marks the first time the Defense Ministry has determined that blanket injunctions can be used against left-wing activists. There has been isolated instances in which activists have been banned from specific areas of the West Bank for certain periods, such as when the left-wing group Breaking the Silence was blocked from giving tours in Hebron two years ago.
Typically, these injunctions have been a tool that the Defense Ministry has used to clamp down on far-right Jewish extremists suspected of terrorist activities, or of "price-tag" attacks against Palestinians and Israeli security forces.
"The circus is over. We will act harshly against domestic enemies that harm IDF soldiers and the country's security," Bennett said. He has asked the IDF Central Command, the general security establishment including the Shin Bet and the Israeli police force, to work on the matter.