---
Over and over again, the true nature of Islam pops up and many are still surprised….why?
Fifty radical Islamic Muslim Schools incite
Research by the media Nieuwsuur and the daily NRC about 50 radical Islamic Muslim schools in the Netherlands.
They found that children participating in the courses after school time and on the weekend are for instance told that non-Muslims should be put to death.
The Liberal Party and the Christian Union, both government parties, want the Inspectorate for Education to investigate whether in these schools children are taught to negate Dutch society.
FM: BNFTN via De Telegraaf.nl:
The Hague shocked by the revelations of Salafi education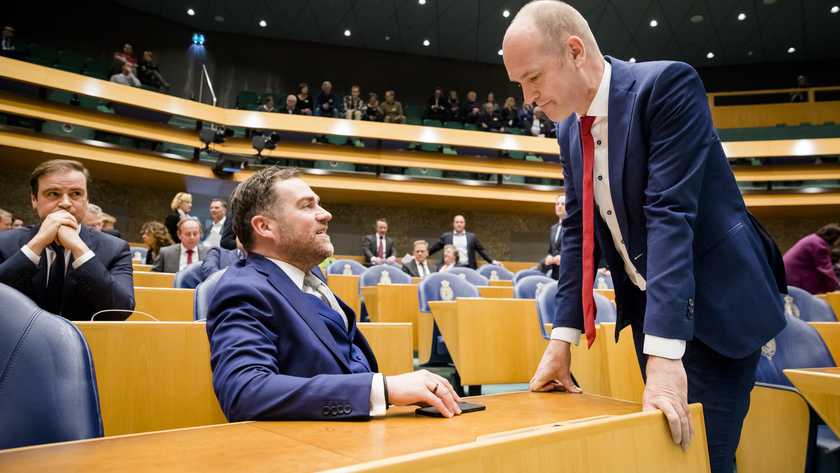 The leader of the VVD in the Lower House, Klaas Dijkhoff, and his CU colleague Gert-Jan Segers have been shocked by investigations by Nieuwsuur and NRC to some fifty of such radical Islamic mosque schools in our country. There, for example, children are told that non-Muslims deserve the death penalty, the current affairs program and the newspaper report. Around a thousand children would take extra lessons after school and during the weekend.
Teaching material for different age groups shows that Muslim teachers throughout the country advocate Sharia law and glorify Islamic law. The Netherlands is an 'unbelieving country' and people like gays, apostates and 'wizards' deserve the death penalty according to the Salafist educational material. The students even fill in multiple choice questions about which they can choose between the right punishment: whipping, stoning or killing with a sword.
Undercover
The investigative journalists from Nieuwsuur and NRC initially did not get access to the teaching material, and therefore presented themselves as parents who might want to send their child to school.
"The inspection must be able to intervene in the future with this kind of weekend school and other informal education," says Dijkhoff. "Freedom of education does not mean freedom to turn children against our society."