---
Saudi Arabia, a place where one can still visit the 7th century and not be in a museum…
Don't be fooled by the public makeover of the Saudi regime, they're as islamonazi as the Iranian regime. I approve of using them as long as it suits our US interests, but don't kid yourselves about them.
Outrageous covers at a Saudi book fair
Blatant antisemitism and anti-Zionism on display at the Riyadh International Book Fair. The face of a moderate Arab state?
After 250 years, the Saudi dynasty under Crown Prince Mohammad bin Salman appears cautiously to be exiting the Wahhabi hammerlock.
But books on display at the 2019 Riyadh International Book Fair gave no hint of this, as suggested by the following selection of current titles with an emphasis on the Arab-Israeli conflict:
"Assassinating History – A Response to Netanyahu's 'A Place in the Sun'
"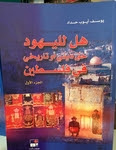 "Do the Jews Have a Religious or Historical Right in Palestine?"
"Foundation Myths of the Jewish Creed"
"
"Gaza in Crisis – Reflections on Israel's War Against the Palestinians"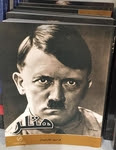 "Hitler"
"
"Jewish History, Jewish Religion – The Weight of Three Thousand Years
"
"Mein Kampf" in a pile