---
And Leftist kooks want these reprobates back into Finland…
Isis flag fluttering high in al-Hol camp – women have stabbed and stoned guards and aid workers
The camp has convinced ISIS supporters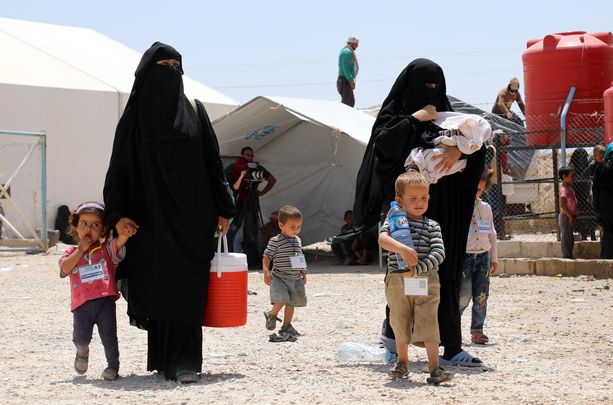 The women and children of Isis fighters in the Al-Hol refugee camp have been stabbing guards, stoning relief agencies ' employees, and have flown the ISIS flag, says news agency AFP.
With the Kurds guarding the Al-Hol camp, 70 000 people are among the families of Isis fighters who still swear allegiance to ISIS.
A group of women has accumulated around the AFP journalist and complain of poor health care and boiling hot tents.
In addition, they praise Isis – leader Abu Bakr al – Baghdadi and say that they are waiting commands from their leaders.
Jihadist widow Umm Suhaib admits that Isis supporters have attacked Kurds guarding the camp.
–Two or three times [ . . . ] was stabbed, says the 23 – year-old Iraqi mother of three.
She says female jihadists are behind the stabbings.
She says that the guards make night visits to Isis women's tents.
Suhaib says that her Tunisian husband died in battles months ago.
The so-called caliphate broke in March. Tens of thousands of people, mainly women, and children were then put in the Kurd guarded camps.
Now about 12 000 foreigners, of whom 4000 women and 8000 children, are residents in these camps.
"We came to these camps only with the orders of Baghdad," Um Suhaib says.