---
The SDP's and media's rehabilitation of this jackass continues…
Hussein al-Taee does not deny that new things can come to light – "When anyone's life is broken atomically, anything is possible"
MP Hussein al-Taee (sd) went public for the first time since the end of his sick leave at the Faces festival in Karelia.
Hussein al-Taee
 told the media that his health was much better than a few months ago.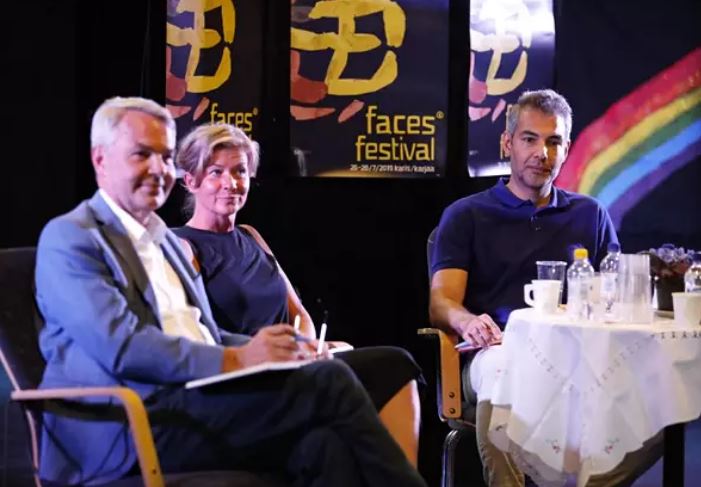 In his replies, the MP stressed that he was now looking ahead. He does not explicitly say he regrets the past, but is now wondering if he would have done otherwise. 
– The writings are those that do not represent me in any way. 
– Where I would have done otherwise I would have come out with them much earlier. Man is allowed to change, and we in society and the Social Democratic Movement allow it quite well.
Al-Taee says that support from family and friends has played a major role in his recovery process.
Several well-known politicians, including President 
Tarja Halonen
 and former Prime Minister 
Paavo Lipponen
 , came to support him during the election . Al-Taee does not say whether he was in contact with his supporters during his sick leave. 
– Friends have stayed side by side and have supported me through difficult times. It is always positive, says the MP who came to Karelia with his wife and daughter.