---
This article by Dr.Gerstenfeld was first published at INN and republished here with the author's consent.
ANALYZING REACTIONS TO THE RECENT HAMAS/ ISRAEL CONFLICT
Manfred Gerstenfeld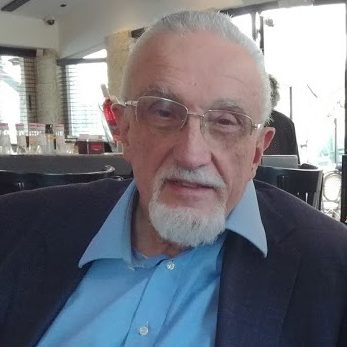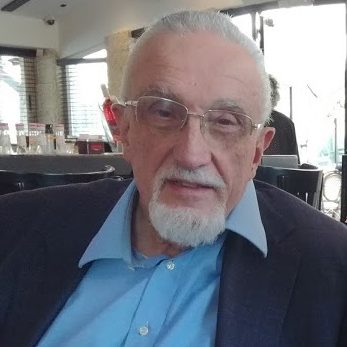 At the beginning of May there was a short violent Hamas-initiated conflict with Israel. Six hundred rockets were fired from Gaza into Israel in 48 hours. It is common to analyze the military and political aspects of such a conflict for future reference. Yet is also important to study verbal reactions to the battle even if it was short-lived. This serves to illustrate better where some nations and people stand.
This conflict enabled analysts to identify hardcore supporters of the Palestinian terrorists in more detail. Turkey's Foreign Ministry released a statement strongly condemning the "indiscriminate" assaults on Gaza as well as the attack on its news agency's offices there: "We urgently call on the international community to act and ease the escalation of tensions in the region because of the disproportionate Israeli actions."1
U.S. Democrat freshman Congresswoman, Rashida Tlaib, tweeted: "When will the world stop dehumanizing our Palestinian people who just want to be free? Headlines like this & framing it in this way just feeds into the continued lack of responsibility on Israel who unjustly oppress & target Palestinian children and families."2
Another U.S. Democrat Muslim freshman Congresswoman, Ilhan Omar, called for "real justice": "How many more protesters must be shot, rockets must be fired, and little kids must be killed until the endless cycle of violence ends? The status quo of occupation and humanitarian crisis in Gaza is unsustainable. Only real justice can bring about security and lasting peace."3
Former Alaska Senator Mike Gravel was also on the Palestinian terrorists'side.4 He is decades out of office, yet may be running as a marginal outsider in the Democratic presidential primaries. Gravel called for dismantling Israel as a Jewish state. He tweeted: "The bloodshed in Palestine and Israel will not cease until the fundamentally unjust existing structure is jettisoned." He added: "We cannot support a right-wing racist regime committed to annexation and gradual ethnic cleansing. There must be a binational state with equal rights for all."5
Jeremy Corbyn, leader of the UK Labour Party has called Hamas and Hezbollah his "friends" and "brothers."6 During the recent conflict his son, Tommy, published images of a dead Palestinian child and her mother. He claimed they were killed by Israel, yet it turned out that their deaths were caused by a misfired Hamas rocket.7
In May a pro-Palestinian rally took place in London. Hamas thanked Jeremy Corbyn for his message of solidarity to the marchers. The Hamas statement read: "We have received with great respect and appreciation the solidarity message sent by the British Labor Party Leader, Jeremy Corbyn, to the participants in the mass rally that took place in central London." Corbyn's message called on the UK government to condemn the killing of protesters in Gaza and freezing arms sales to Israel.8 Yair Lapid, a leader of Israel's main opposition party, Blue and White said: "Jeremy Corbyn, here is a free piece of advice: if Hamas is thanking you then you're on the side of terrorism."9
There was mainly silence concerning the conflict from American Democratic candidates in the presidential primaries. Out of more than 20, only three came out in favor of Israel: Colorado Senator Michael Bennett, former Colorado Governor John Hickenlooper and New Jersey Senator Cory Booker.
The silence of two prominent candidates was particularly meaningful: Bernie Sanders and Beto O'Rourke. \ Not commenting on the conflict raises further doubts about their opposition to the genocidal Palestinian terrorist movement. Sanders said earlier that while he considers Netanyahu racist, he is 100% behind Israel.10 Sanders could have mentioned large numbers of extreme racists among the Palestinian leadership, both Fatah and Hamas, but did not. In view of the many justified doubts about where he really stands he should have explicitly shown his support for Israel during this conflict.
O'Rourke, said that Israel is a very important ally but criticized Netanyahu. The former Texas representative said the US-Israeli relationship "must transcend partisanship in the United States, and it must be able to transcend a prime minister who is racist as he warns about Arabs coming to the polls, who wants to defy any prospect for peace as he threatens to annex the West Bank and who has sided with a far-right racist party in order to maintain his hold on power."11 O'Rourke however remained silent about the fight of Israel the "important ally" of the US against terrorists.
Furthermore, some Israeli reactions among opposition leaders should be noticed as well. The leader of Blue and White Benny Gantz – a former chief of staff– told Channel 13 News: "We must strike hard, in an uncompromising manner, in any way the army will recommend, with military and intelligence considerations. We must restore the deterrence that has been eroded catastrophically for more than a year."12
The left-leaning Labor opposition party also seemed to suggest responding to Hamas more forcefully than the government did. Its parliamentarian Tal Russo, a retired general, lamented: "We missed three and a half years in which we could have hurt Hamas more severely."13
It is not common for Israel to systematically research reactions to its violent conflicts. Yet this is an important tool for public diplomacy which should not be neglected.
Footnotes: