---
I received the following in the mailbox today: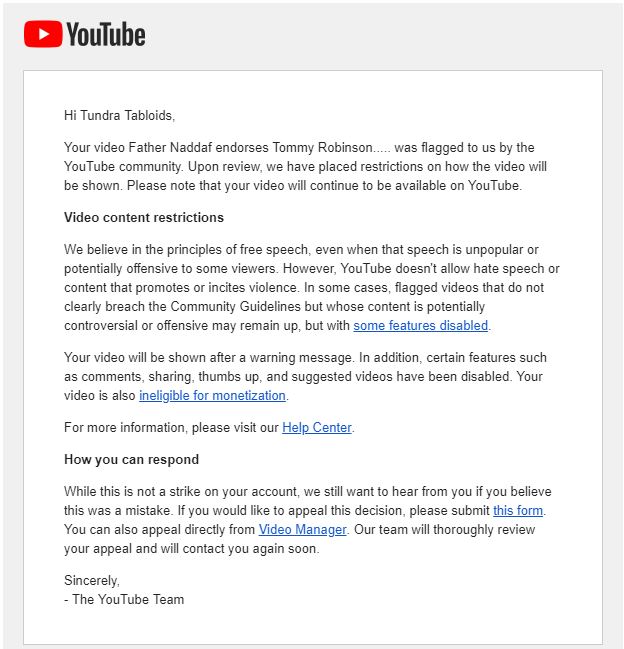 There is nothing controversial about what this priest is saying.
This video was taken by myself in Bethlehem when I was traveling around Israel with Tommy Robinson and Brian of London. We stopped off at Fr.Naddaf's office which is literally surrounded by police due to death threats against the priest for his pro-Israel views. He took to Tommy straight away. He knows a fighter/a man of principle when he sees him. The following is Fr.Naddaf's heartfelt thanks for Tommy, for what he's doing in the UK to shine a light on what fundamentalist Muslim extremists are doing in his society. He knows what he going through and what he's up against.
Shame on YouTube for listening to extremists who do not like this video up, showing who supports Tommy and why. This is the result of a dust-up on Twitter with the Labour Left Voice. I dared to say these Leftist Jews that: "why WOULDN'T YOU take the opportunity to show a high profile person as Tommy is (who is pro-Israel) the wonderful land of Israel?". It was just too much for them.