---
Vlad Tepes: The "koran toss" is the only game where dropping receives more points…
Denmark Arrests 23 After Violence Triggered by Campaigner Throwing Quran in Air
Danish police faced off against civil unrest and riots in a diverse suburb of capital city Copenhagen Sunday night, as local residents reacted violently to the presence of an anti-Islamisation campaigner who threw a copy of the Quran into the air.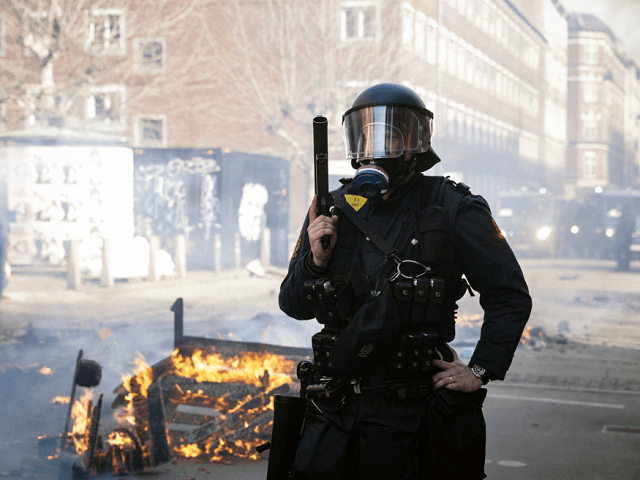 Lawyer and political campaigner Rasmus Paludan, who had pre-warned police that he was intending to lead a demonstration on Sunday afternoon, threw a copy of the Quran through the air several times before being escorted away from the area by police for his own safety. Paludan was banned from protesting in Copenhagen for the rest of the day, but launched a new protest Tuesday evening in a neighbouring police district.
Police eventually arrested 23 during the rioting that followed the Sunday afternoon protest, including one who launched an attempted attack on Paludan himself, rushing at the activist and attempting to hit to kick him, reports Politiken.
As the evening progressed, a burning barricade was built in the streets, and rocks and fireworks were thrown at police, according to reports in Danish media. Police for their part deployed in riot gear and used tear gas to clear the area, and even drew their side arms in response to threats, although the firearms were not discharged.