---
This is great news! Fruits of the mass exodus of party hack stalwarts from the party over two years ago! 
Jussi Halla-aho is amazing!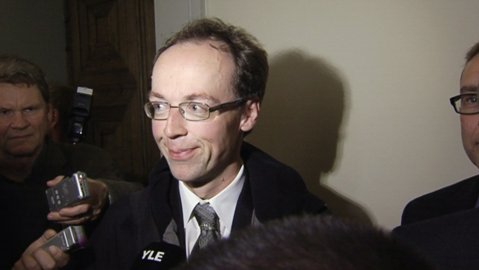 Yle poll: Finns Party sprints to second place, SDP hangs on in first
No party has the backing of more than 20 percent of voters, an unusual situation, according to analysts.
The nationalist Finns Party has accelerated past the centre-right National Coalition Party to claim second place in a pre-election poll released by Yle on Thursday.
With parliamentary elections due on Sunday, the Finns Party now have 16.3 percent voter support, up from 15.1 percent in a previous poll in late March. Thursday's result represents a 1.2-percentage-point increase from last month and a six-percentage point rise from last autumn.
Yle election analyst, parliamentary researcher Sami Borg from Tampere University, attributed the Finns Party's voter approval boost to national discourse about sexual offences and immigration that ignited toward the end of last year.
With respect to the climate change debate, the Finns Party has also successfully offered a clear alternative and a different perspective compared to other parties. And [party leader Jussi] Halla-aho has also clearly run a successful campaign, Borg explained.
Research director Tuomo Turja of pollster Taloustutkimus said that the Finns Party has been able to attract many new supporters from the ranks of people who abstained from voting in the last general election. He said the party was also able entice voters who would have typically voted for the Centre Party, the National Coalition Party, and to some extent the poll-topping Social Democratic Party.