---
Elisabeth's final appeal has been rejected by the ECHR court, the unjust verdict stands, free speech is officially no longer protected in Europe…
The ruling elite along with their new proletariat (Muslims) are now officially calling the shots in Europe on what is, and isn't, protected speech. The simple giving of offense is now an irredeemable act which must be punished. This ruling stands, and sends a shiver down the spine of every single person who stands for liberty and free expression.
Here's the short but deep knife stab into the heart of liberty: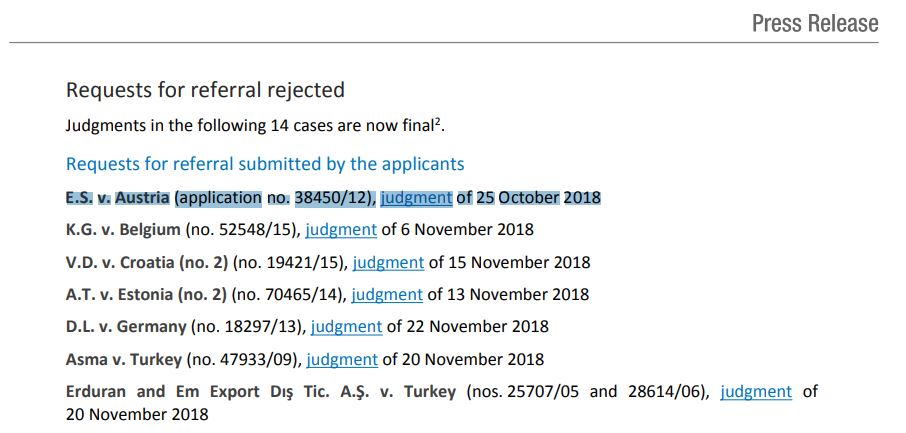 This was the cover of Elisabeth's original seminar syllabus that set off the entire judicial proceedings against her, and us.