---
Let this sink in. The man literally is a Muslim Brotherhood sympathizer, representing a totalitarian ideology that threatens the West, yet he dares to lecture us on tolerance…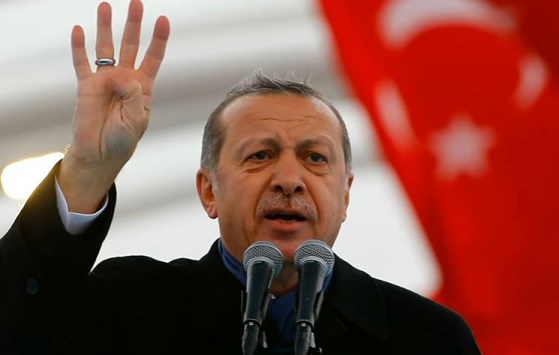 It's a good thing that people are finally waking up to the horrors that Islam represents.
ERDOGAN: WORLD WATCHES 'IDLY' AS 'HOSTILITY TO ISLAM' GROWS
 MARCH 16, 2019 08:37
President of Turkey Recep Tayyip Erdogan condemned the Friday attacks on two New Zealand mosques and asserted that "hostility towards Islam" was rising as the world watched "idly," according to a report from the AFP.
The attacks, in which 49 worshipers were murdered, were committed by a white supremacist who live-streamed his actions to Facebook.
Speaking at the funeral of a former Turkish minister, Erdogan said that "with this attack, hostility towards Islam, that the world has been idly watching and even encouraging for some time, has gone beyond individual harassment to reach the level of mass killing."
"It is clear that the understanding represented by the killer that also targets our country, our people and myself, has started to take over Western societies like a cancer," he went on.