---
Numerous casualties…
Social media is already jumping to conclusions of a false flag car-bomb operation. Keep your head cool and wait for some facts to hit the ground first.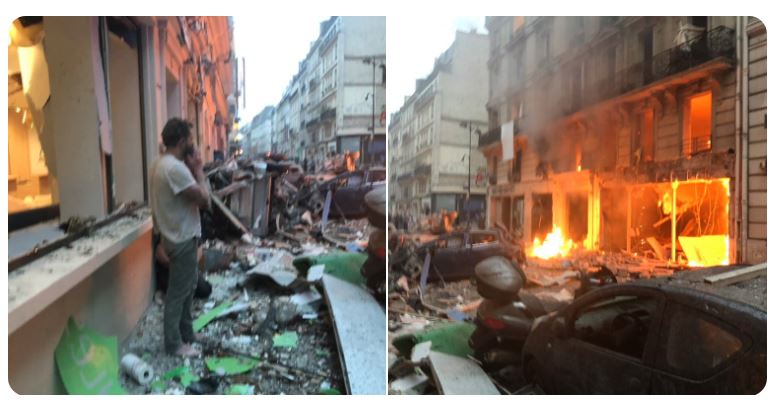 Explosion rocks Paris building
An explosion has rocked a building in central Paris today causing it to partially collapse and leaving numerous casualties, Paris firefighters said.
It is believed the cause of the blast, which occurred at 9.52am UK time, may have been a gas explosion.
The building is on the Rue d'Uzes, close to the Paris Stock Exchange building and the headquarters of Agence France-Presse, in the second arondissement.
Around 140 firefighters were on the scene to help free victims from the building, which contained offices for businesses including lawyers, accountants and telecommunications firms.
A state of red alert for the emergency services has been declared.