---
The Finnish government is all in on this one with fellow EU member states…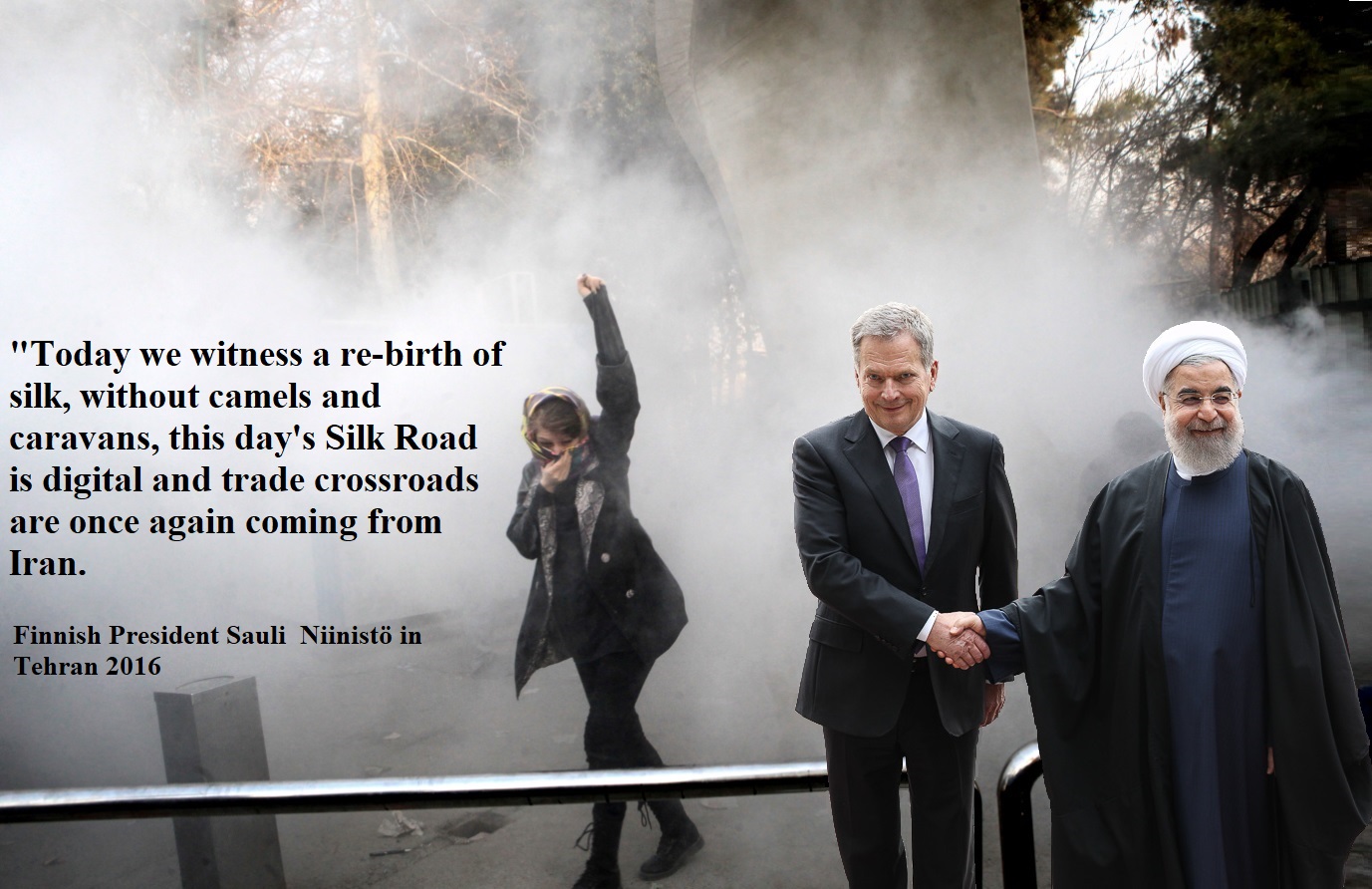 COLUMN ONE: EUROPE BEATS IRAN'S WAR DRUMS
 NOVEMBER 29, 2018 20:10
Last Saturday, Iran's "moderate" President Hassan Rouhani called Israel "a cancerous tumor" in a speech at the regime's annual Islamic Unity Conference.
Rouhani's fellow speakers included deputy Hezbollah chief Naim Qassem and Hamas chief Ismail Haniyeh. Both terror bosses called for the destruction of the "cancerous tumor."
With the predictability of a Swiss clock, the Europeans rushed to condemn Rouhani. The EU in Brussels condemned Rouhani. The German Foreign Ministry condemned Rouhani. And so on and so forth.
We could have done without their statements.
Just two days after Rouhani's Jewish cancer speech, his representatives sat down with senior EU officials in Brussels to discuss Iranian-EU nuclear cooperation in the framework of the 2015 nuclear deal. Following the talks, EU Foreign Affairs Chief Federica Mogherini's office put out a statement claiming that the sides "expressed their determination to preserve the nuclear agreement as… a key pillar for European and regional security."
As Mogherini and her colleagues were sitting with the Iranians, the Wall Street Journal reported that the French and German governments have agreed to set up a back channel, in the form of a joint corporation, owned by European governments, whose job will be to arrange for payments for Iranian exports in a manner that bypasses and so undermines US financial and trade sanctions on Iran.
How are we to understand Europe's behavior? What is possessing Germany and France and Brussels and even Britain, (which is reportedly considering joining the Germans and French in their sanctions-busting operations) to stand with Iran against the US?