---
A lying Islamo-fraudster…?
Here he is with the former Finnish FM, Erkki Tuomioja (socialist, SDP) who was easily fooled.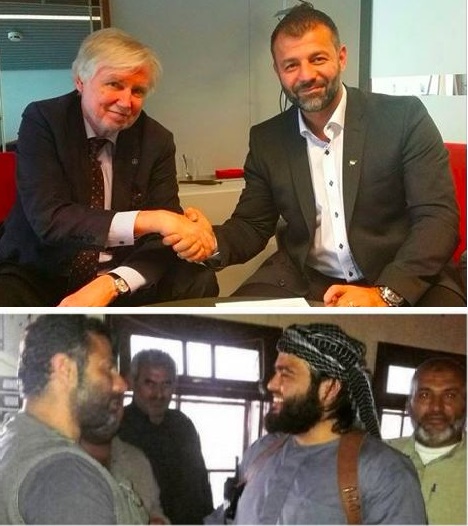 Rami Adham, known as a toy carrier, was sentenced to imprisonment for money laundering
Rami Adham, known as the 

TOY SMUGGLER,

 has been sentenced to ten months in prison. 
According to the judgment, Adham committed money laundering, bookkeeping fraud, a registration fraud, and a number of counts of counterfeiting.
The charge of gross money laundering was rejected. The verdict relates to Adham's running of the Finland for Syria Society, under whose name Adham operated in Syria. Adham denied the charges.
He stressed that he had spent six years of unique humanitarian work in the war zone and sharply denied the abuse of money.
NOTE: This was the kind of image spread throughout the Finnish fake media about this huckster. The TT and its readers were never fooled by him. If you have inroads with Islamonazis, you're an automatic suspect of collusion until proven otherwise.