---
Dr.Gerstenfeld's article with Irene Kuruc was first published in INN, and republished here with the author's consent…
Corbyn's powerful terror-supporting Associate: John McDonnell
Manfred Gerstenfeld and Irene Kuruc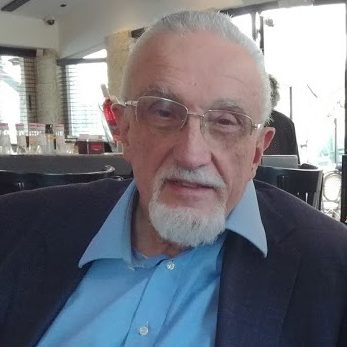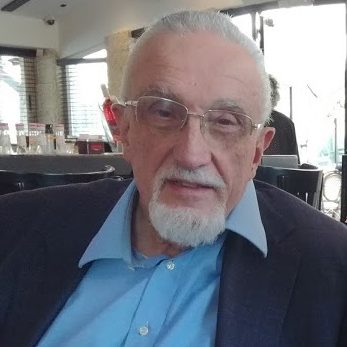 Some major issues are crystal clear after three years of Jeremy Corbyn's leadership of Labour. First of all, the party leader is a sympathizer with genocidal terrorists, a supporter of Holocaust distorters, a major enemy of and inciter against Israel, as well as a part-time antisemite.1
Second, the Labour annual conference that took place in September has proven that the party is dominated by enemies of Israel. There a motion was adopted with a great majority which said: "The conference urges an independent, international investigation into Israel's use of force against Palestinian demonstrators; a freeze of UK Government arms sales to Israel; and an immediate unconditional end to the illegal blockade and closure of Gaza," 2
Corbyn attacked Israel in his keynote speech at the conference holding it responsible for the Palestinian casualties at the Gaza border. He also repeated that if he becomes prime minister his government will immediately recognize a Palestinian state.3 An observer remarked that there were no British flags at the conference, but there were in fact many Palestinian flags.4 5
Research on individual malice in Labour mainly focused on Corbyn himself. A number of polls indicate it is a distinct possibility that Labour will win the next parliamentary elections. Given this situation one has to learn as much as possible about other key figures in the party beyond Corbyn. All the more so as even if Corbyn doesn't last as leader, the extreme leftist current he represents will continue to control the party.
Another very powerful figure in the party is John McDonnell, the Shadow Chancellor. He tried to stand in the 2007 Labour leader elections against Gordon Brown – who won unopposed — but got insufficient nominations.6 This year a viedo emerged which showed that in 2012, McDonnell said at a rally about Israel: "I think it's absolutely critical now that we use every platform we can to expose what's going on, which is effectively an attempt at genocide against the Palestinians."7 He shared a platform with a person who described Jews as the "chief financiers" of the slave trade.8
When the Board of Deputies of British Jews demanded an apology, Labour released a statement in support of McDonnell and quoted him as saying he "takes pride in and stands by his track record of forcefully and justifiably condemning the brutal attacks on the Palestinian men, women and children of Gaza and will always stand up for the victims of such disproportionate violence."9
In 2008, McDonnell was a lead signatory of a motion in the Commons that welcomed the creation of the International Jewish Anti-Zionist Network (IJAN). It was co-signed by Conservative MP Peter Bottomley. This organization's charter suggested that the Holocaust was being used by Israel to give it license to perpetrate 'other atrocities' against the Palestinians. It also claimed that there was a history of Zionist collusion with 'repressive and violent' regimes including Nazi Germany.
The parliamentary motion specifically welcomed IJAN's charter. In 2018, a Labour Party spokesman, in a typical example of the current leadership's whitewashing of past malice said: "John was welcoming the creation of an organization that represented an important strand of radical Jewish political campaigning. Of course he didn't and doesn't endorse all of the language and views expressed in their charter."10
McDonnell is the Chairman of the Labour Representation Committee which organized an email campaign against the suspension by Labour of Jackie Walker who had propagated the extreme antisemitic fallacy – probably originating from the American Jewhater Louis Farrakhan — that many Jews were the chief financiers of the slave trade.11 Recently McDonnell participated in a meeting which promoted Jenny Manson, the co-chair of the tiny Jewish Vopice for Labour, a small anti-Zionist group.12
McDonnell also backed Corbyn's statement this summer, that "calling Israel's policies and creation racist is not antisemitic." McDonnell said in an interview with the Jewish News that he quite liked Corbyn's statement. He did not rule out that it would be added to the antisemitism definition which was up for adoption by the party. This was ultimately not the case, as the original IHRA definition was adopted.
McDonnell's background concerning terrorism is also highly problematic.
In 2001, a new law banned membership or support for a range of foreign terrorist organizations for the first time. The list included Jihadist groups, Al Queda, Hamas, Palestinian Islamic Jihad and several others. Both Corbyn and McDonnell voted against the new law in parliament.13
Speaking in 2003 about the Irish terrorist movement IRA, McDonnell said: "It's about time we started honoring those people involved in the armed struggle. It was the bombs and bullets and sacrifice made by the likes of Bobby Sands that brought Britain to the negotiating table." It took him until 2017 to apologize.14 He has also called for the domestic security service MI5 and armed police to be abolished, while saying that the IRA murderers of men, women, children, British servicemen and police officers should be 'honored'.15
It has become known that McDonnell displays in his private study a plaque dedicated to Bobby Sands and other IRA terrorists who died during the 1981 hunger strikes. The plaque was given to him by Gerry Kelly, an IRA terrorist who was convicted and sentenced to serve two life terms for his involvement in major bombings in 1973.16
McDonnell has admitted the antisemitism in the party yet has appeared on platforms with problematic figures. He is more power-oriented than Corbyn and wants to remove any hurdles for Labour on the way to win the next parliamentary election.
McDonnell has said that he is afraid that the antisemitism row may lead to a split in the Labour Party. In summation, McDonnell is an extreme anti-Israel inciter and terror sympathizer who wants antisemitism problems in the party to disappear in order to facilitate Labour's path to power.
Footnotes: