---
This is entirely ridiculous, besides, Tommy has never identified with the racists of the Left (mislabeled as "far-right").
The Israeli army hadn't a problem with Tommy posing with its military members, where he even stood up on a Merkava tank and allowed to hold a (empty) machine gun. I was there, filming and taking pictures of it. Not one peep about it from the IDF after the news of it broke in the British press.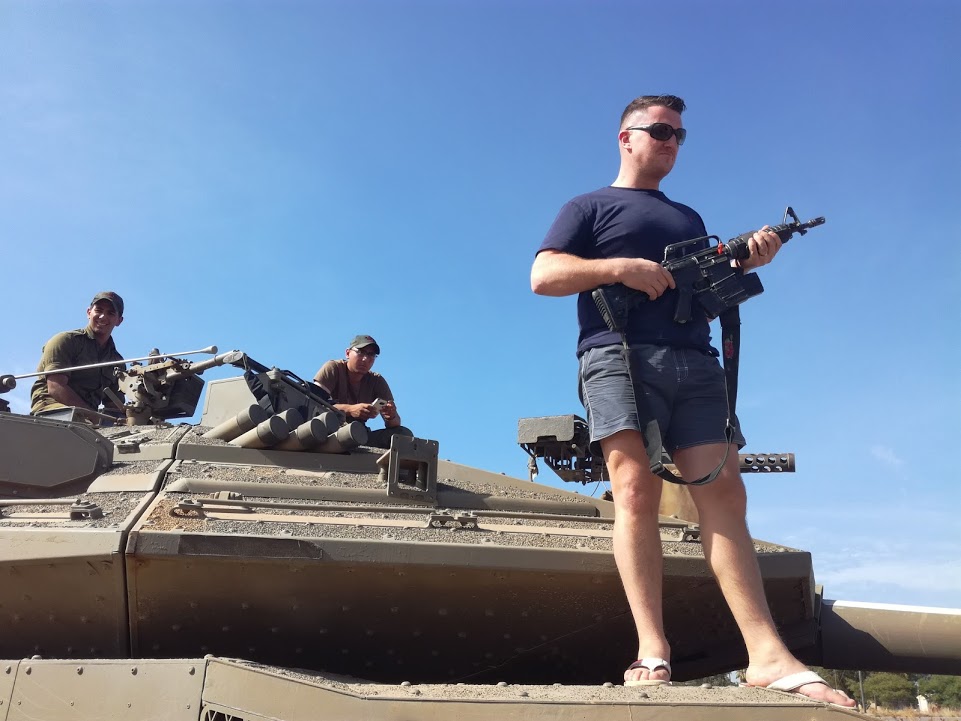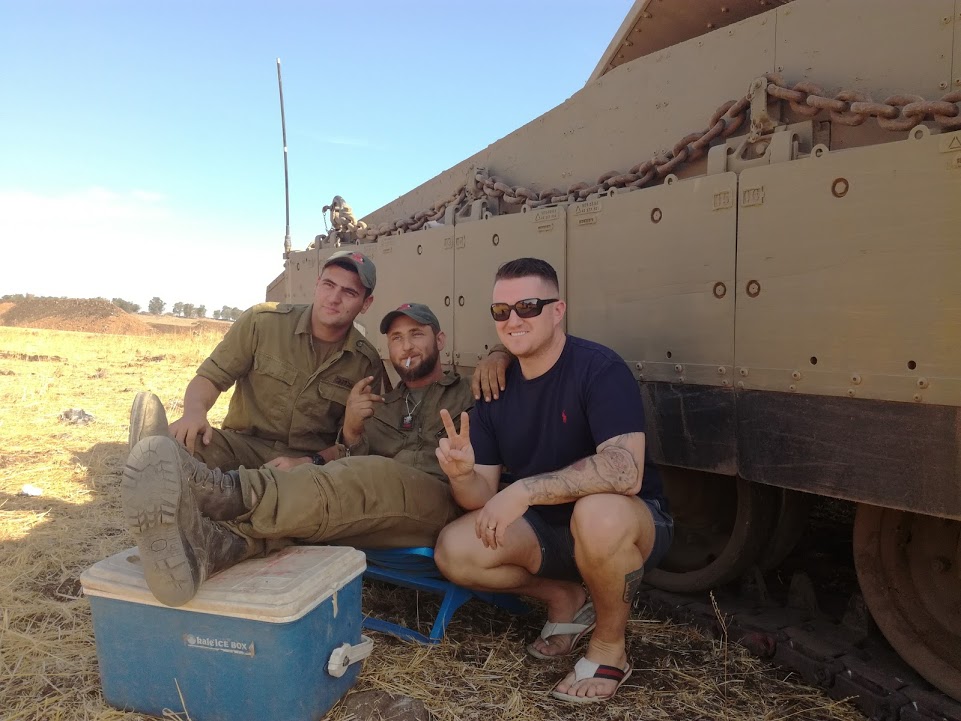 Army launches probe after Tommy Robinson poses with group of young men in fatigues for Instagram video
The far-right activist shared a picture of himself with young men in camouflage
He also posted a video on Monday with Army personnel shouting his name
The Army said it is aware of the photograph and footage and is investigating
Muslim Council of Britain said Mr Robinson 'does not represent our Armed Forces, however much he tries to claim otherwise'
Do you know the soldiers pictured? Email: joe.middleton@mailonline.co.uk 
The Army is investigating after far-right activist Tommy Robinson posted a photograph of himself surrounded by soldiers.
The former English Defence League (EDL) leader, 35, shared a picture of himself posing with a group of grinning young men in camouflage fatigues.
He also posted a video of himself on Monday with a crowd of Army personnel-believed to be at the Watford Gap motorway services on the M1 – who started cheering and shouting his name
A moment like this makes it all worthwhile. Today I met real British heroes ,' he wrote in the Facebook post.
The Army said it is aware of the photograph and footage and is 'investigating the circumstances surrounding this'.
A spokeswoman said: 'Far right ideology is completely at odds with the values and ethos of the Armed Forces.
'The Armed Forces have robust measures in place to ensure those exhibiting extremist views are neither tolerated nor permitted to serve.'