---
Don't ever tell me that Muslims do not worship Mohamed…
Verified Pakistan Pop Star Tweets Prophet Cartoons 'Worst Act of Terrorism', Demands Artists Hanged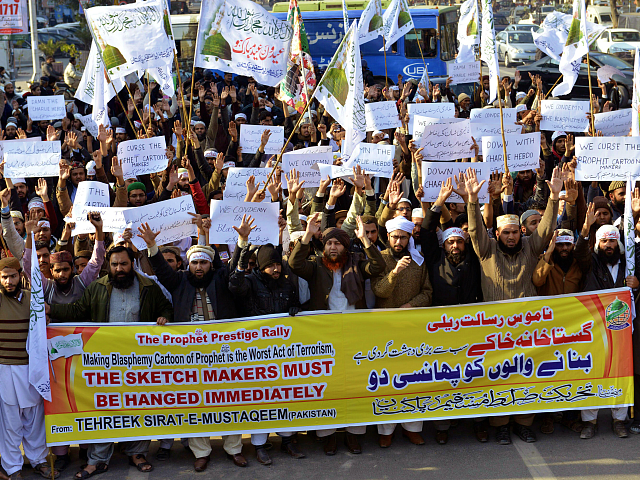 Pakistani pop star Rabi Pirzada has used her verified Twitter account to call for cartoonists who draw the Prophet Mohammed to be "hanged immediately", claiming that drawing Islam's founder is "the worst act of terrorism".
"Freedom of expression can never justify blasphemy," railed the singer — outwardly very Western in appearance, wearing modern clothing and leaving her hair uncovered.
"We strongly protest against disrespect of Our Beloved Prophet (PBUH) in France. Making cartoon of Prophet is the worst act of terrorism. The Sketch makers must be hanged immediately," she demanded.
The outburst appears to be a response to Dutch opposition leader Geert Wilders's planned 'Draw Mohammed' contest, intended as an assertion of free speech and the right — increasingly in the balance in Western Europe — to cause offence.
Such gestures have become symbolically important in the West since a gang of radical Islamic terrorists slaughtered staffers at the satirical Charlie Hebdo magazine in their Paris offices in 2015 — although few take the risk of making them.