---
Why they were ever allowed a voice within the UK is beyond me and any other sane person…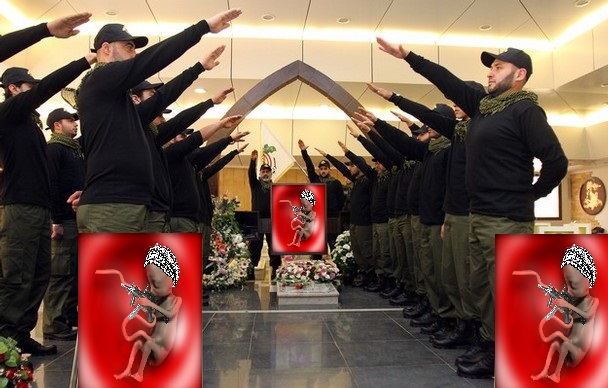 Christine Brim asks the following on Twitter:
The delay is to use it as a bargaining chip with Iran? Or perhaps – To give Hezbollah a chance to set up alternate banking and money laundering routes? To put properties into shell corporations? Hezbollah, Russian, Iranian money is intermingled with UK investors and state policy. //t.co/c4jKrOMThM

— Christine Brim (@Christine_Brim) June 14, 2018
HEZBOLLAH TO BE OUTLAWED IN BRITAIN
 JUNE 12, 2018 22:59
UK Home Secretary Sajid Javid plans later this year to outlaw Hezbollah in Britain, according to a report in the London-based Jewish Chronicle.
Javid pledged to take "decisive action" against the terrorist organization, according to the Tuesday report, which cited a senior Conservative Party source for the full-blown proscription.
The Jewish Chronicle said Javid made his decision to crack down on Hezbollah "ahead of last weekend's Quds Day march in London, where Hezbollah flags were once again flown."
"Sajid is a very different beast to the home secretary he has just replaced," said a Tory source to the Chronicle. The source added: "Amber Rudd spoke repeatedly about taking action over Hezbollah – but for whatever reason was not able to get around to doing anything.
Sajid has vowed to take decisive action on the matter. He will make this very clear over the forthcoming weeks."