---
Prejudiced much..?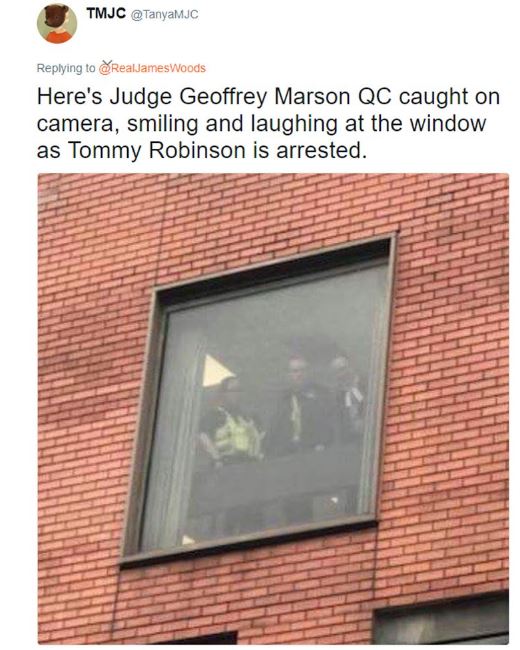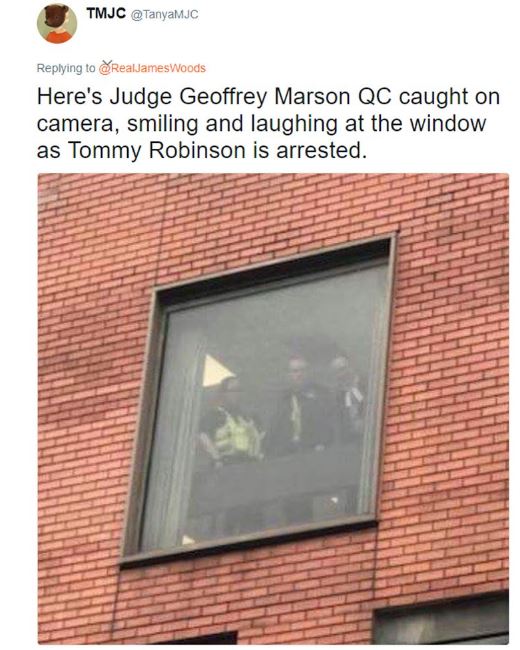 Grounds for dismissal on wrongful imprisonment.
H/T & kudos: Brian of London: This whole thread is truly excellent work. #FreeTommy
The judge has disqualified himself by being a witness as he stared through the window and directed the police so he "witnessed" any purported breach of the peace. He cannot be the sitting judge b/c he must disqualify as a witness to the case and b/c also actual/perceived bias.
So a local reporter in Leeds named Stephanie Finnegan has an important article on the Tommy Robinson situation. It's the first time we get a media report about what happened inside the courtroom where Tommy was sentenced. https://t.co/WjWoq2ARqV pic.twitter.com/B5La97FlaA

— Nick Monroe (@nickmon1112) May 29, 2018