---
But Mohamed and Allah smile on anyway…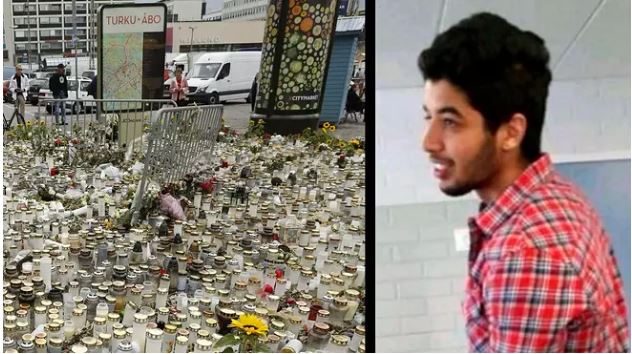 Expert: The clumsy and unconvincing propaganda video of the Turku Stabber did not suit the terrorist organisation – "Isis would have caused more damage to itself"
HS asked a researcher who has studied ISIS network operations, to familiarize himself with the pre-trial material of the Turku stabber. The alleged stabber was deep in the ISS web network, but failed in his manifest video completely, evaluates Nico Prucha from the University of Vienna.
Abderrahman Bouanane, who is accused of 
TURKU'S
 stabbing attacks, succeeded in becoming a member of three jihadist organizations for Isis Secret Channel in the Telegram message service. On these channels, Bouanane received and watched Isis propaganda, which the organization brings to Telegram's Arabic-language key target group.
Just before the attack, the stabber uploaded two video that shows himself describing to the same Isis chat channel. He hoped that the videos would go on and that Isis would take the attacks in its name.
However, Bouanane failed completely in the production of his videos. His performances with the videos taken next to Turku Cathedral were so clumsy and unconvincing that Isis did not want to use them in their propaganda.