---
These Swedes are anti-science, anti-critical thinking…
Dogmatic lunatics…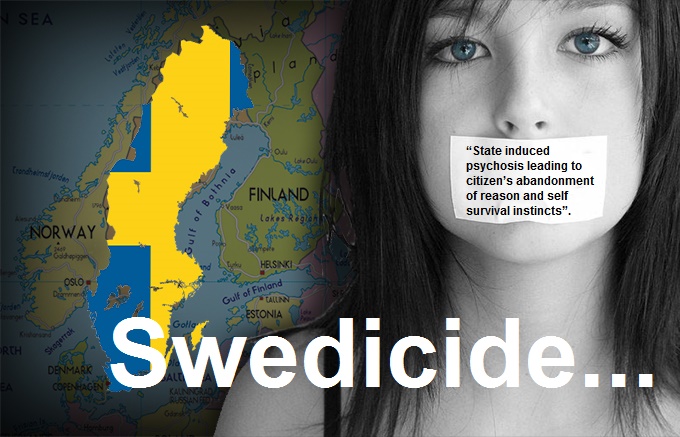 "Swedish student suspended for telling the truth about migrant sex crimes,"
 Voice of Europe, March 30, 2018:
A Swedish student of Stockholm's Royal Institute of Technology, is suspended from his class, Friatider reports. The male student, called Felix, published a fact sheet about the overrepresentation of migrants concerning sex crimes in the country.

It all started with a discussion between Felix and two female classmates. When he said migrants are overrepresented as perpetrators of sex crimes the women did not believe him and wanted to see sources of his claim.

The next day Felix came with official statistics of Sweden's National Council for Crime Prevention (Brå) and a well verified study that showed that 95 per cent of assault rapes are committed by men with foreign backgrounds.

After he had given the fact sheet to the women the following day, it was spread in his class during a lecture. In the middle of the lecture, an African woman in the back of the hall suddenly stood up and pointed to Felix, who sat at the front.

"She screamed that I was racist and a Nazi. I tried vainly to tell her to calm down and there was no room for discussion", says Felix.