---
And the UK is busy kicking out people like Lauren Southern for holding non-consensus opinions…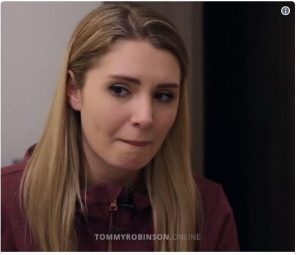 More than 1,000 ISIS fighters who fled to join terror group in Syria could try to return to Europe, Europol chief warns
Up to 6,000 EU nationals are believed to have travelled to join ISIS in Syria 
Around one third of those are believed to have been killed in the fighting 
A further third of the terrorists are thought to have already returned to Europe
Mr Wainright said ISIS and al Qaeda still presented a threat to western countries 
Outgoing Europol director Rob Wainwright, pictured, has warned more than 1,000 ISIS jihadists could be seeking to return to Europe
More than 1,000 ISIS jihadists could try to return to Europe, security chiefs estimate.
Around 5,000 to 6,000 EU nationals are thought to have made the journey to join the militant group after its emergence in 2014.
Around a third of those who travelled may have died in fighting, it is believed, while a similar proportion have already returned to their home countries.
Rob Wainwright, executive director of Europol, the EU's law enforcement agency, said that leaves a large number who are unaccounted for.
In an interview with the Press Association, he said: 'That's one of the big intelligence questions right now, about where these people are.'
Discussing possible theories he said: 'Have they relocated to different areas?
'Have they come back without our noticing? I think that's unlikely in the main.
'Maybe more have died than we thought.