---
Dr.Gerstenfeld's article was originally published in the Jerusalem Post and republished here (with footnotes) with the author's consent.
UK PRIME MINISTER CORBYN? THE JEWS AND ISRAEL
Manfred Gerstenfeld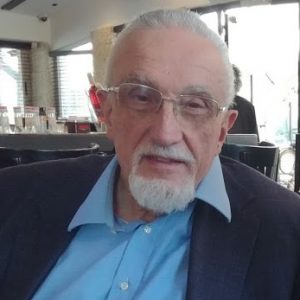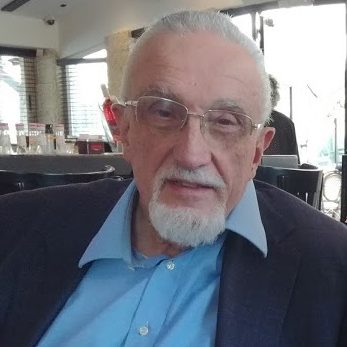 Three years ago, the prediction that Labour MP Jeremy Corbyn would one day become Prime Minister of the United Kingdom bordered on lunacy.1 According to the current betting companies' odds he is the second favorite following the right wing Conservative promoter of Brexit, Jacob Rees-Mogg.2 If Corbyn is elected there may well be major consequences for both British Jews and Israel.
In view of this possibility it is important to analyze Corbyn's past as well as events concerning antisemitism and anti-Israelism in Labour since his election as party chairman in September 2015. In 2017 a short documentary was released titled, "Whitewashed, Antisemitism in the Labour Party"3 in which David Hirsh, a British sociologist and longtime activist against antisemitism, exposed the expressions of hatred of Jews and Israel in the Labour party.4 The film opens with clips of Jeremy Corbyn from 2009 praising the Arab terror organizations, Hezbollah and Hamas. He calls them his friends and welcomes them to the House of Commons. His belated 2016 regrets about this can be considered almost irrelevant.5 Corbyn's past also includes financial and active support for the Deir Yassin Remembered (DYR) group led by the Holocaust denier, Paul Eisen,6
Shortly after being elected as Labour Chair, Corbyn appointed two extreme anti-Israelis to important positions in the party. Ken Livingstone, a former mayor of London, who has an enduring record of hate mongering against Israel and the Jews was appointed to co-chair the party's defense review.7 He was later suspended from the party but never investigated. He now intends to rejoin the party.8 Seamus Milne was appointed as Executive Director of Strategy and Communications, in other words, Corbyn's spin doctor. This Hamas supporter has called the creation of Israel a 'crime.'9 10
In February 2016, Alex Chalmers, the co-chair of Oxford University Labour Club (OULC) resigned. He charged that many of the organization's members "had problems with Jews."11 This led to an investigation by Labour peer Baroness Jan Royal. The party's National Executive Committee (NEC) only allowed parts of her report to be published. However, a few months later it appeared in the public domain.12
Ed Miliband, a son of Holocaust survivors, preceded Corbyn as Labour leader from 2010-2015. There were also expressions of extreme anti-Israelism under Miliband, often by elected Muslim representatives who usually represented constituencies with many Muslim voters. These hate mongers' statements drew little attention.13
Corbyn's arrival as party leader gave antisemitic inciters the feeling that more was allowed. One of the most extreme statements came from the MP Naz Shah, who represents a Bradford constituency, which is a Muslim stronghold. She suggested that Israel be relocated to the United States.14 Shah apologized and repented. Yet she participated with other MP's at a recent event organized by activists accused of antisemitism.15 Does she now feel invulnerable? Nowadays occasionally news about antisemitism in Labour branches is published in the mainstream media. A great deal more probably never reaches the media.
In 2016, Corbyn tried to halt the accusations of antisemitism in the party by assigning a human rights activist, Shami Chakrabarti, with the task of preparing a report on the issue. This document presented in June of that year was highly unprofessional and showed that Chakarabarti had little understanding of antisemitism. Her credibility was further undermined when she soon afterwards became a member of the House of Lords upon Corbyn's recommendation.16
Jewish Labour MP, Luciana Berger, has received thousands of hate emails, some of which threatened her with rape or murder. This occurred in response to her criticism of the Labour Party's refusal to condemn antisemitism. Another Jewish MP, Ruth Smeeth, received 25,000 abusive messages. To Labour's annual conference in September 2016, Smeeth arrived with a bodyguard.17
A week before the June 2017 parliamentary elections, the Jewish Chronicle published a poll. It found that only 13% of Jewish voters supported Labour while 77% said that they intended to vote for the Conservatives. Voters were also asked to rate parties on a scale from 1-5. The higher the number, the more one rates the antisemitism among the political party's members and elected representatives. Labour received the highest rating at 3.94. The anti-EU party, UKIP, followed with 3.63. The Liberal Democrats received 2.7 and the Conservatives led by Prime Minister Theresa May 1.96.18 
In the June 2017, election Corbyn performed very well as a campaigner while May was weak.19 When May called the election the polls showed that the Conservatives would gain many seats. In fact, the party lost tejri majority and became dependent on the North Irish DUP party for a majority.20
Corbyn continues to strengthen his hold on the Labour party. He is in control of the NEC since January 2018.21 Soon, the position of secretary general will be filled by an extreme left winger.22 Before the next election he will try to replace many moderate Labour MPs with Corbynite candidates. If he is elected the U.K is likely to recognize the non-existing Palestinian state and support a variety of other anti-Israel measures. On Iran's many abuses Corbyn will be far more tolerant than the United States.
In the meantime, for many British Jews there remains a good deal of uncertainty and worry. Corbyn's arrival as prime minister may also embolden antisemites and those who would perpetrate extreme physical attacks on Jews. If such incidents occur a number of times, it may in the long run trigger more emigration. Polls have shown that at one or another point in time, one third of British Jews have considered leaving the country.23
Footnotes: