---
Every government doing business with the Iranian Islamonazi regime is a collaborator…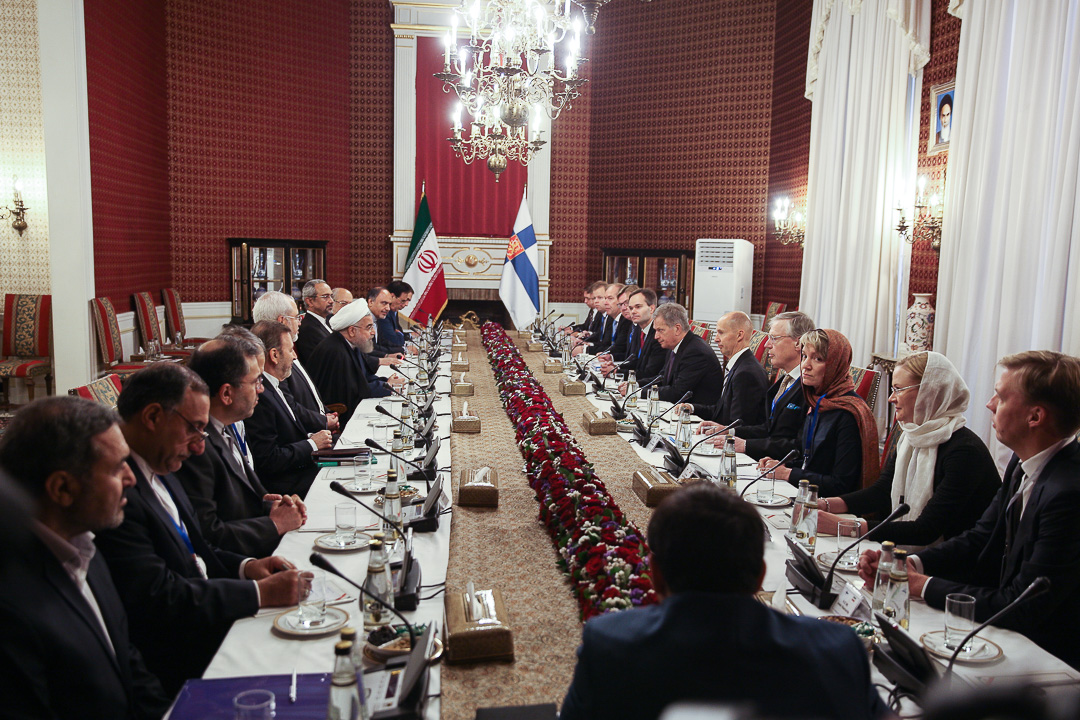 FOR REAL 'COLLUSION,' LOOK AT OBAMA'S DIRTY DEALINGS WITH IRAN
Obama's scheming with the Mullahs reveals a troubling pattern.
January 19, 2018
By now it should be readily apparent to all, even those afflicted with Trump Derangement Syndrome, that the Trump-Russia collusion narrative is a spent force or as leftist political commentator Van Jones put it, "a big nothingburger." Nearly a year has passed since the appointment of special counsel Robert Mueller and not a scintilla of evidence demonstrating collusion has been forthcoming. Moreover, the investigation itself has been plagued by scandal and partisanship placing a cloud of taint over the entire inquiry. Nevertheless, Mueller's Russia probe will continue to putter along and after wasting millions of taxpayer dollars (as of December 2017, the cost has reportedly reached a staggering $7 million) the former G-Man will get a trickle of indictments and plea bargains on peripheral figures for matters wholly unrelated to the original investigation. Democrats will then pat themselves on the back and Mueller will go back to obscurity.
Democrats and their allies in the establishment media have cleverly succeeded in temporarily deflecting America's attention away from the real collusion story, one with real substance and far greater ramifications. A persuasive case can be made that former president Barack Obama colluded with a sworn enemy of the United States, the Islamic Republic of Iran. With each passing day, another disquieting facet of the Obama administration's dealings with the Islamic Republic is revealed and when taken in totality, paints a disturbing picture of the administration's underhanded efforts to placate and appease the mullahs and their proxies, including Hezbollah.
The Obama administration's current dealings with Iran began with an outright fabrication to the American people. On August 5, 2015 Obama asserted that negotiations with the Iranians commenced in 2013. Obama argued that the ascent of the "moderate" Hassan Rouhani offered the United States an opportunity to engage with the Iranians. This was in fact, a bald-faced lie. Circumventing the State Department and using Sen. John Kerry (whose Iran connections are a matter of public record) as its point man, the administration began engaging with Iran in 2011 when the toxic Mahmoud Ahmadinejad was president. For the record, Ahmadinejad is a rabid Holocaust denier. Four years later, Obama sealed his infamous Joint Comprehensive Plan of Action, alternatively known as the Iran deal, which gave the Iranians $150 billion worth sanctions relief while simultaneously providing them with a legal pathway toward acquiring nuclear weapons.