---
Dr.Gerstenfeld's article, 'Internationally Noticed Antisemitism Causes Government Reactions' was first published in The Jerusalem Post and republished here with the author's consent.
Internationally Noticed Antisemitism Causes Government Reactions
Manfred Gerstenfeld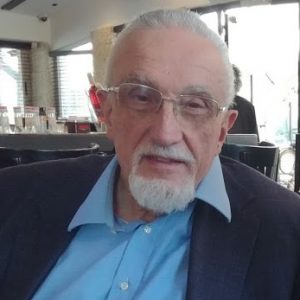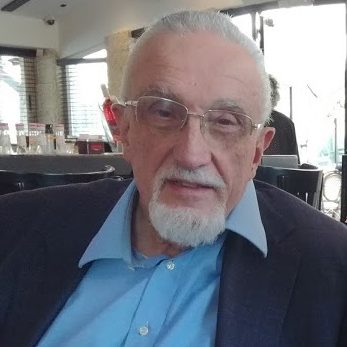 Internationally noticed antisemitic incidents frequently draw more condemnations in the country where they occur than other more severe hate-crimes there against Jews. Recent examples from Germany, Sweden and the Netherlands illustrate this.
The clearest case took place in Germany.1 Israeli flags — partly self-made imitations — were burned in Berlin2 and Stuttgart.3 German law apparently does not forbid the burning of Israeli flags. Nobody was injured in this incident, yet the pictures went viral. They called up negative associations with the far more serious book burnings of the Nazi regime.
The German government condemned these flag burnings and antisemitism in general. Its spokesman, Steffen Seibert said: "One has to be ashamed when in the streets of German cities so frequently hatred of Jews is shown."4 Chancellor Angela Merkel and the board of her Christian Democrat Party (CDU) came out against the flag burning. Jens Spahn, a board member of the CDU and frequently mentioned as a possible successor to Merkel remarked that immigration from Muslim countries is the reason for the recent demonstrations in Germany.5
German President Frank-Walter Steinmeier, a Social Democrat, stated that the burning of Israeli flags in German towns "frightens and shames me." He also said that the responsibility of Germany for its history "knows no limits for those who were born later and no exceptions for immigrants." Steinmeier added, "This is not negotiable – for all those who live in Germany and want to live here." He continued, "The German Federal Republic is only fully functional when Jews are fully at home in it."6 Justice Minister Heiko Maas, also a Social Democrat, said: "Who burns Israeli flags is burning our values."7
The CDU parliamentary faction announced that it would support the creation of a special commissioner for antisemitism.8 Interior Minister, Thomas de Maizière commented that he supports calls to create such a position.9 It was an indirect admission that hate crimes against Jews are a significant problem in the country. That means — without explicitly stating this — that the "New Germany" is only partly new.
Sweden is another country where the appointment of an antisemitism commissioner is long overdue. A masked gang threw Molotov cocktails at the synagogue in the country's second largest city, Gothenburg during a youth movement activity. A day earlier demonstrators in Malmö, Sweden's third largest city, shouted slogans about killing or shooting Jews. The New York Times devoted a number of articles to Swedish antisemitism.10 So did many other media outlets abroad.
At a demonstration against antisemitism on December 20, Swedish Social Democrat Prime Minister Stefan Löfven said: "Those who try to legitimize violence and hatred to achieve their goals, whether they are Nazis, religious extremists or left-wing extremists – will be inexorably condemned…we are strengthening security around synagogues, schools and other premises. The police have received additional resources and been instructed that efforts to combat hate speech and incitement must be prioritized." He added: "Greater efforts are needed to combat intolerance, in schools and in society, and not least among immigrant groups from countries where antisemitism is strong."11
Successive Swedish governments should have reacted against antisemitism many years earlier. Malmö is often considered the antisemitism capital of Europe. The perpetrators of extreme incidents against Jews there are mainly Muslims.
Earlier in December a video of an antisemitic incident in Amsterdam was widely viewed abroad. It showed a man waving a Palestinian flag is seen smashing the windows of a kosher restaurant. Two policeman watched him doing this before neutralizing him. The image is powerful. Whether or not the policemen had good reasons not to arrest him immediately is irrelevant for the video's viewers.12
The Syrian-Palestinian criminal, an asylumseeker, was freed after two days and sent home to await trial. He was accused of vandalism and theft instead of committing a hate crime. At the trial the judges decided to send him for psychiatric observation. This may take a few months. In the meantime — subject to some minor limitations — the attacker remains free.13
This summer, Michael Jacobs, a Dutch Jew, was held by the police for a week because he stood near anti-Israel protestors while wearing an Israeli flag. There are no laws prohibiting this. It was an absurd example of Dutch police priorities. In the meantime, according to an internal police report, the Dutch police have no manpower to deal with the — sometimes murderous — Dutch-Turkish heroin dealers who flood the market with this drug.14
The antisemitism problems of the Netherlands cannot be tackled by the appointment of a special commissioner. A first step to dealing with it must result from changing Dutch law and its application by the judiciary and the police. Tolerating evil is not a sign of tolerance.
In the past, major publicity of antisemitic crimes often had a bandwagon effect. One example of this occurred after Mohammed Merah – son of extreme antisemitic immigrant parents from Algeria — murdered a Jewish teacher and three children in 2012 in Toulouse. After these killings murder, the number of antisemitic crimes in France increased greatly.15
Nowadays, when there is far more attention to terror and other criminality coming out of parts of the Muslim population in Western European countries, major publicity of antisemitism apparently also has another effect. Governments understand that they have to react, show solidarity with Jews and do something — or at least indicate a willingness to do so.
Footnotes: