---
Detestable media hacks…
The people protesting the regime are shouting 'death to the regime', 'we don't want an Islamic state', a far cry from what YLE is spinning.
More than 50 protesters were detained in Iran – this was due to the miserable economic situation
Protestants criticize Iranian President Hassan Rouhani.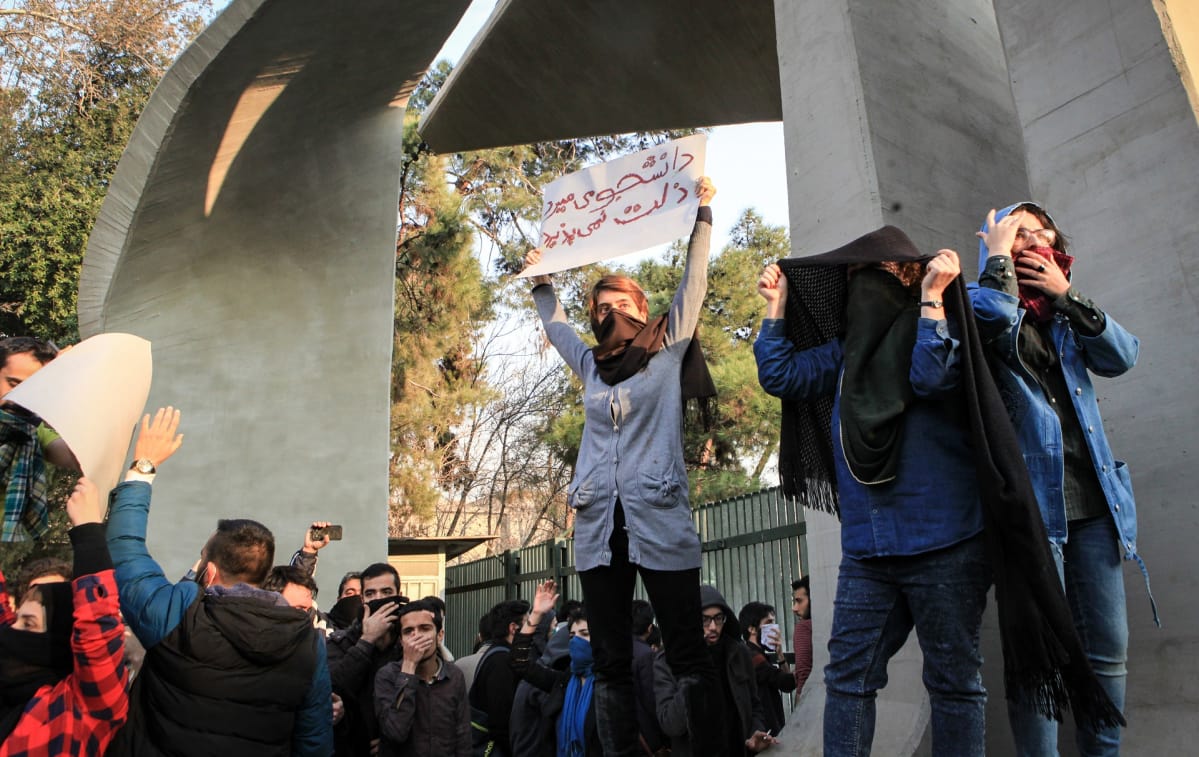 In Iran, 52 people have been detained in demonstrations criticizing the country's economy. According to local media, protests broke out on Thursday in the city of Mashhad.
Hundreds of people gathered in the streets to protest high prices and unemployment. Protesters criticize Iranian President Hassan Rouhani.
According to the Mashhad court, detainees were detained because they "used rough slogans".
The demonstrations continued on Friday
On Friday, new protests broke out in Tehran and Kermanshah in Western Iran. The police also arrested some demonstrators in Tehran, protesting on price increases and President's economic policies. According to Tehran's authorities, less than 50 protesters had gathered in the public square, most of which left the scene after the police had warned. The authorities did not tell the exact number of detainees.
Although the country's economy has improved, its effects do not yet extend to ordinary Iranians. The prices of many basic needs, such as eggs, have recently risen by 30-40 percent.
The United States supports the Iranian people
The United States condemned Iran's arrests on Friday strongly. The United States Department of State has called for "all peoples to support the Iranian people and their demands for fundamental rights and ending corruption".
YLE (translated from original Finnish)