---
This is the kind of hell Christians (and others) face on a daily basis in a country that was once their own.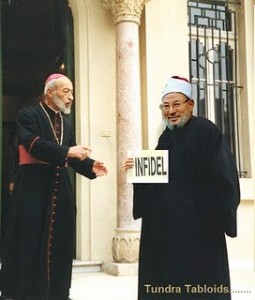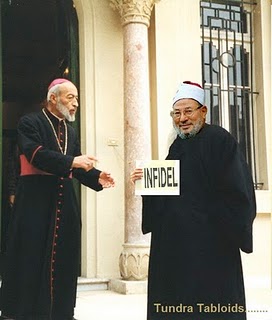 Horror as 1,000-strong mob attacks CHURCH forcing Christians to lock themselves inside
CHRISTIANS were forced to lock the doors of their church for their own safety as a furious mob launched an attack on the building as tensions continue to soar in Egypt.
More than 1,000 people gathered outside a recently-renovated Coptic church in Mina, Egypt, to intimidate and threaten those inside.
Police were called on October 26 and the doors of the Saint George Church, as well as the on-site children's nursery, was bolted shut for defence.
Despite the aggression of the crowd, it was the Copts who were held responsible for the incident.
The heads of the Coptic congregation in the area were forced into attending a peace meeting, which aimed to stop the conflict between the group and the local Muslim community.
A source close to the church said: "Copts had to agree to the reconciliation that will be held this evening in the village hall. A written agreement was presented that indicated a framework of friendliness, love and brotherhood.