---
Hence Bomb Mohamed…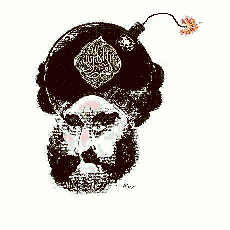 Terrorism in Europe
The problem, of course, resides in the European definition of terrorism. The EU definition of terrorism, wittingly or unwittingly, confuses the issue. It needs to be revised.
Under the definition of terrorism in American law (18 U.S. Code § 2331), no act can be qualified as terrorist if there is no terror intended.
Terrorism is booming in Europe — even though the European Union statistics say it is not. The EU's statistics on terrorism, simply put, confuse the issue. They are a fairy-tale.
Since 9/11, in report after report, experts, ministers and public authorities have been saying the same thing: that in Europe (meaning the EU), Islamic terrorism is merely a marginal aberration. Nothing to be afraid of, and if you show too much interest in the matter you are probably on the far-right, aren't you! Do you want to persecute the Muslims and make them the Jews of today's Europe?
As experts always do when they want to shut down a debate, they turn to statistics, preferably European statistics. Since July 1, 1999 — the date of its inception — Europol (European Union Agency for Law Enforcement Cooperation) has regularly published an assessment of terrorism in the EU.