---
Islamic supremacist purity laws are not just for shiites (najis), but for Sunnis as well…
They hate the non-Muslim so bad, that they can't even have their dirty laundry washed in the same machines they use.
Malaysian preacher arrested for sedition after criticising Johor Sultan's decree against Muslim-only launderette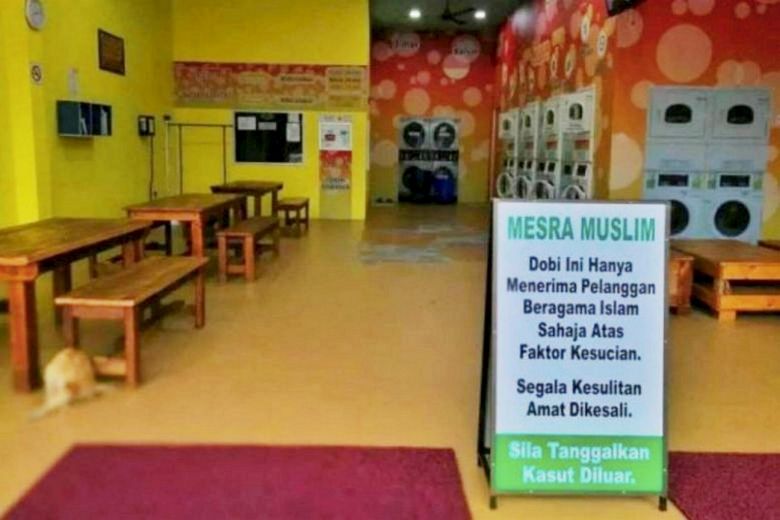 Muslim preacher Zamihan Mat Zin was arrested on Wednesday (Oct 11) for sedition, after a religious lecture in which he criticised a Sultan – understood to be the Johor ruler – for barring a Muslim-only launderette, and called Chinese people "unhygienic".
National criminal investigation chief Wan Ahmad Najmuddin Mohd told The Straits Times the former officer with the government's Islamic Development Department, or Jakim, will be remanded on Thursday (Oct 12).
"He was arrested at 3.50pm, after he was summoned to have his statement recorded," he said.
More here.  H/T: TROP