---
Jihad, jihad jihad…..
Van rams traffic barricade hitting policeman before high-speed chase in Canada 'terror attack'
A vehicle rammed into a barricade at a Canadian Football League game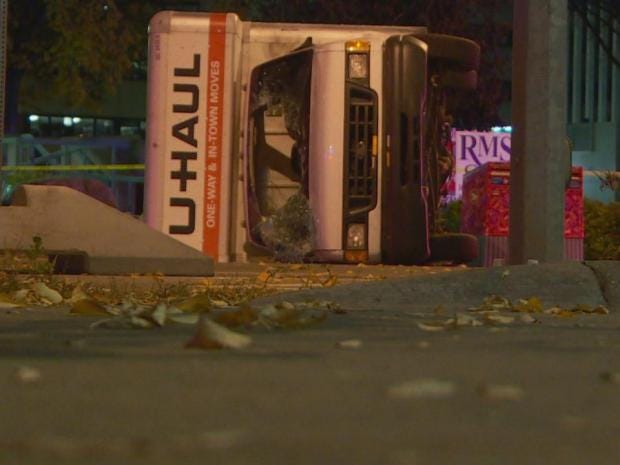 Canadian police said early Sunday that an attack on an officer outside a football game with a car and knife and a high-speed chase of a U-Haul that left four people injured in the western city of Edmonton, Alberta, are being investigated as acts of terrorism.
Edmonton Police Chief Rod Knecht said that officers took a suspect in custody and they think he acted alone. Knecht said an Islamic State group flag was found in the car that hit the officer. They later described him as a 30-year-old Edmonton man.
The attack began outside a Canadian Football League game outside Commonwealth Stadium on Saturday night when police say a white Chevrolet Malibu rammed a traffic control barricade and sent an officer flying into the air 15 feet.