---
First published in the Jerusalem Post and republished here with the author's consent.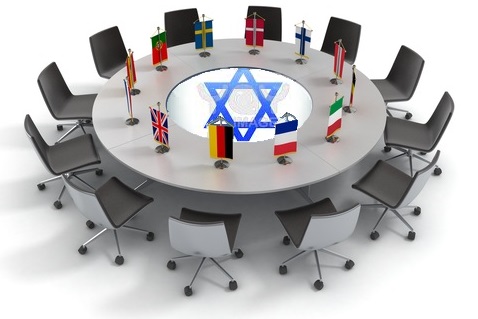 Open Letter to the Incoming EU Ambassador to Israel
Dear Ambassador Emanuele Giaufret,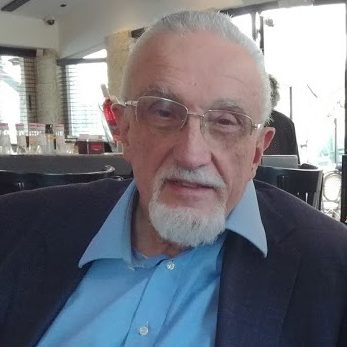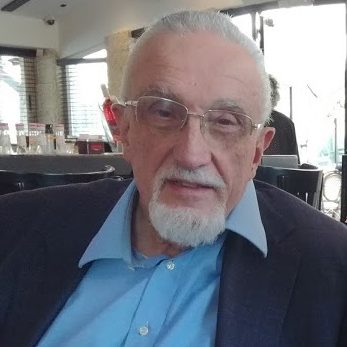 Welcome to Israel. As the European Union has often given doubtful advice to Israel, I take the liberty of making some suggestions in order to make your assignment here more successful.
Please remember that you represent the greater part of a continent where antisemitism has been ingrained in its culture for over a thousand years. The leading academic scholar of antisemitism in our generation, the late Robert Wistrich, has shown that almost all Europe's ideological currents during those centuries were anti-Semitic.1
Please also be aware that in the past decades EU members have let in — without a selection process — millions of people from countries where most citizens are anti-semitic. To make matters worse, in the past two years large numbers of such people have been given the opportunity to immigrate to the EU.2 The fact is that all Jews who have been killed in Western Europe for ideological reasons in the current century were murdered by Muslim immigrants or their descendants.3
Your predecessor, Mr. Ambassador, repeatedly told Israel that "settlement construction was a hindrance to peace." Sometimes he went so far as to threaten us. For instance in 2014, he stated, "if Israel's settlement policies wrecked the current US-led peace efforts, then Israel would be held responsible for the failure of the negotiations."4 He did not point out that the Palestinian Authority continuously pays high "salaries" to the families of murderers of Israeli civilians.5 Not mentioning how big a hindrance to peace this is was one of many reasons he frequently undermined the EU's credibility in Israel. He should also have admitted publicly that European countries who finance the Palestinian Authority indirectly reward the murderers of Israelis.
I also suggest that you do not paint rosy pictures of a future peace. Your predecessor told us how beautiful the Middle East would look after a peace agreement is signed. He said, "Israel would be in a pole position to promote regional integration in the eastern Mediterranean"6 The fact is that despite Israel's peace treaty with Egypt in 1978 and the one with Jordan in 1994, both countries appear on the list of major anti-Israel inciters and antisemitism promoters in a recent report by the US State Department.7 8
Earlier this year Palestinian murderers coming from the Temple Mount killed Israeli policemen. Israel thereupon took security measures which the Palestinians turned into an opportunity for international Muslim incitement against Israel. It is not difficult to see that after Israel makes territorial concessions for a two state peace agreement with the Palestinians, nothing will prevent the Palestinians from creating more unjustified international religious mayhem around the Temple Mount.
I would also suggest that you avoid giving bad advice. Your predecessor advised Israel to collaborate with the UNHRC investigation commission on the 2014 Gaza War despite the fact that the UNHRC is biased against Israel from the outset.9 Also please avoid making statements in which the lack of truth is transparent. That was the case with your predecessor's attempt to deny the discriminatory character of the EU's labelling of products from the West Bank. In response, Israel's Foreign Ministry accused the EU of ignoring more than 200 other territorial conflicts around the world by singling out Israel since the territories are the only place requiring separate labels.10
It is indeed crucial for an EU Ambassador to be truthful and credible. In his departure speech Mr. Faaborg-Andersen said that Israel could learn from Europe about fighting terror.11 There have been far more attempts at terror attacks in Israel than in Europe. Yet none of the deadly attacks in Israel have seen as many people killed as those in Madrid in 2004, in London in 2005, in Paris in 2015 and in Nice in 2016. There is much information about EU member countries' lack of ability to identify the early radicalization of Muslim individuals, as well as their intention to join jihadi organizations and carry out terror attacks.
Your predecessor also said that "Antisemitism in Europe is a phenomenon we are combating ‒ even more than Israel is."12 The first step to effectively combat antisemitisms is to establish an accepted definition of it. The only working definition accepted by some in Europe was suddenly taken off the website of the European Union's Fundamental Rights Agency in 2013.13 What would have been easier for the EU than to accept the 2016 definition of the International Holocaust Remembrance Alliance and become an associated member of the IHRA? It did not. All the above has helped create suspicion toward the EU even if there are many interesting aspects to EU-Israeli cooperation.
In light of the above, EU interference and comments regarding internal Israeli matters are not appreciated. People usually are more open to advice from those who are supportive of them and from those who serve as role models.
Mr. Ambassador, as you know well, the role of a EU diplomat is not only to represent his region. He should also report back to those who delegated him on whether EU policies are conducive to better relations with the country in which he is stationed.
I wish you success in your endeavors.
Dr. Manfred Gerstenfeld is the emeritus Chairman of the Jerusalem Center for Public Affairs. He was given the Lifetime Achievement Award by the Journal for the Study of Antisemitism, and the International Leadership Award by the Simon Wiesenthal Center.
Footnotes: