---
Sounds like a very sharia compliant Islamonazi 101'er to me…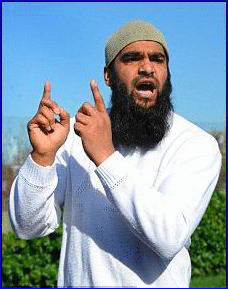 Finland's National Bureau of Investigation announced on Wednesday that officers have apprehended two new individuals they suspect of involvement in last week's knife attack in Turku. The NBI said the men were detained due to suspicions of having prepared to commit crimes with terrorist intent.
Turku suspect wanted to join Isis, called Finns infidels
The man suspected of carrying out Friday's knife rampage in Turku, who is known to Finnish authorities as Abderrahman Mechkah, listened to radical sermons via his phone and worked out to develop his physique. He was also visited by a Moroccan man who lived outside Finland.
The main suspect in Friday's knife attack in Turku was a threatening presence at Turku's Pansio reception centre, and the centre's management warned him about his behaviour more than once.
That's the picture emerging from interviews Yle conducted with several people who knew the suspect at the asylum seekers' centre.
Their accounts are consistent with each other, but Yle is not reporting their nationalities, genders or the number of sources in order to protect their identities.
False identity, wrong age
The man presenting himself as Abderrahman Mechkah came to Pansio Reception Centre in December 2016. On arrival in Finland he had told the authorities he was 17 years old, and spent his first six months in a centre for underage asylum seekers.
When he reached adulthood (according to his declared date of birth), he was transferred to the adult unit. There people noticed his radical views and behaviour. He spoke of Finns as infidels and asked for tips on how to join Isis.
According to Yle's sources, his real name is not Abderrahman Mechkah. He boasted of giving Finnish authorities the wrong name and age, but his real name and date of birth remain a mystery. Yle's sources estimate that he is aged over 20.