---
Ya think?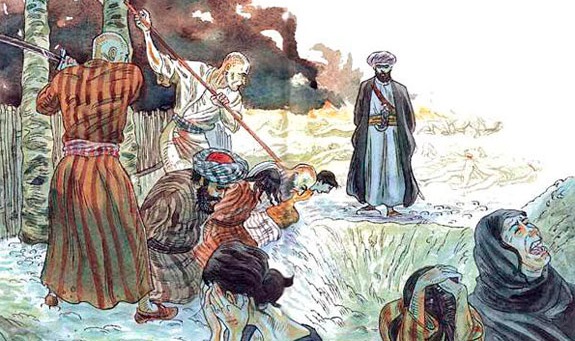 The same kind of talk was given a free pass in Sweden back in 2006:
According to a credible source who understand Swedish:

"calling them apes and pigs, cursing them and calling for Jihad against them, emphasising particularly that suicide bombing is a very effective weapon against them. And the motivation of the JK? He thinks that these statements "should be differently judged and considered to be allowed/legitimate, because they are used by one party in an ongoing deep conflict where battle cries and defamation are contained as everyday elements in the rhetoric around the conflict".

"In other words, the statements do not, according to the JK, break the Swedish law against incitement! If such is the ruling of the highest law in Sweden, it effectively legitimizes islamic antisemitism, which is really the first step towards a new Holocaust! This has to be virulently faught, by legal means."
Rotterdam: Anti-Israeli demonstrators call for Murder of Jews
The Leefbaar Rotterdam party in the towns municipal Council demands prosecution of participants in an anti-Israeli demonstration. Municipal Council member Tanya Hoogwerf says that there were calls of 'Khaybar, Khaybar ya yahud, Jaish Muhammad, sa ya'ud.' That translates as "Jews remember Khaybar, the army of Mohammed returns." This recalls Mohammed's extermination of a Jewish tribe. The party asks Mayor Ahmed Aboutaleb to take measures.