---
H/T: (PBUH) Sheik Yer'Mami: 
This is a common tactic. Anytime an "anti-Muslim hate crime" is committed, real or fake, Muslim and Leftist leaders place the blame on foes of jihad terror and their supposed "demonization of Muslims." The goal is to silence all criticism of Islam and Muslims, including examination of how jihadis use Islamic texts and teachings to justify violence and make recruits among peaceful Muslims, which would allow the jihad to advance unopposed and unimpeded. They do this by drawing a spurious moral equivalence between those who commit jihad massacres and those who oppose those massacres.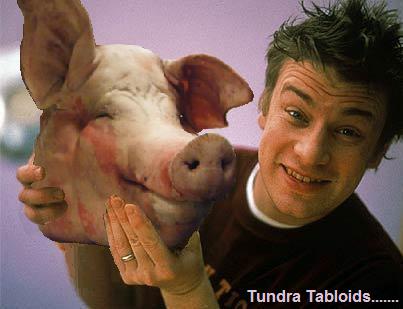 School boss blames Pauline Hanson's 'demonising of Muslims' for pig's head outside Islamic college
Police are using CCTV to investigate after a pig's head was dumped outside the gates of Brisbane's Islamic College.
The "demonising of Muslims" by people like Pauline Hanson is to blame for a pig's head being dumped outside the Islamic College of Brisbane's gates, the school's chairman says.
Police are investigating after CCTV showed a group of men dropping the carcass and a swastika-adorned backpack in front of the premises about 11.30pm on Tuesday.
Acting college chairman Ali Kadris said people such as the One Nation leader had incited the incident and were doing the same thing as IS by spreading propaganda.
"The shock jocks and politicians are mainstream demonising Muslims and Islam," he told AAP on Wednesday.