---
Let it implode…..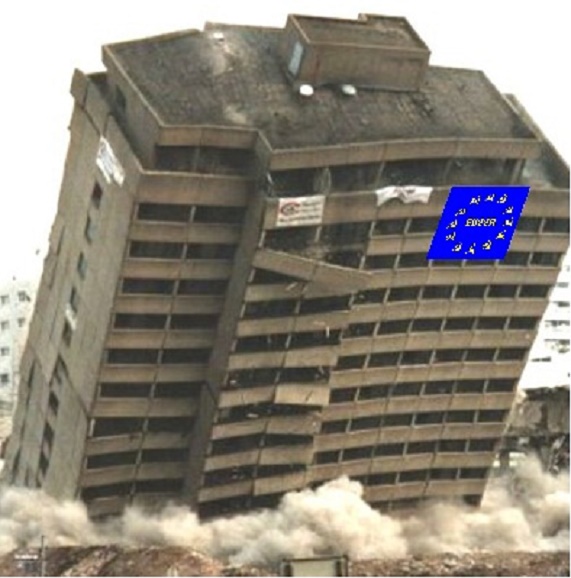 Whatever Brussels claims the EU is still imploding and here's why, writes LEO MCKINSTRY
THE European Union has always been characterised by supreme arrogance. Its leaders combine a contempt for democracy and nationhood with a messianic belief in their ideology of federal unity.
But now their imperiousness has reached new heights, based on the theory that their cherished project is back on track after years of crisis.
This renewed self-righteous fervour is reflected in their increasing bullishness towards Britain over Brexit, highlighted by their extortionate claim for a "divorce" payment of more than £80billion.
The surging cockiness of Brussels is built on two factors.
One is the idea that the progressive, globalist forces in Europe are triumphing over anti-EU populism, as epitomised by the recent victory of centrist moderniser Emmanuel Macron over Marine Le Pen of the National Front in the French presidential election.
The likely triumph of Angela Merkel, the cold, scheming architect of modern Europe, in September's German election will only reinforce the EU's feeling of superiority.
The other factor is the first evidence of growth in the eurozone economy following a long period of stagnation and decline.