---
He wasn't being apologetic because he said "it was unfortunately so", most of the people I know wish it weren't so, but are rational minded and refuse to stick our heads into the sand in hopes it will all just blow away.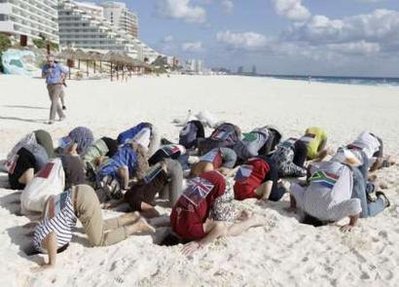 Also, every Islam 101'er who speaks truthfully about the koran will tell you the exact same.
You can't disconnect terrorism from Islam, Couillard says in wake of Flint attack
Muslim leaders say the premier is unfair to link terrorism with Islam
Quebec Premier Philippe Couillard is facing criticism from Muslim community leaders after saying there is a link between Islam and terrorism.
Couillard made the comments Thursday in Quebec City. He was asked by a reporter whether he was concerned Quebec Muslims could face a backlash following the arrest of a Montrealer in connection with an attack earlier this week at a Michigan airport.
On Wednesday, U.S. authorities identified Amor Ftouhi, 49, as the suspect in the stabbing of a police officer at Flint's Bishop International Airport.
The FBI is treating the attack as an act of terrorism and said the suspect shouted "Allahu akbar" as he drew his knife, which is Arabic for "God is great."
"Unfortunately, you cannot disconnect this type of event — terrorism — from Islam in general," Couillard said.