---
To the 'gatekeepers' at the Daily Mail, there's nothing 'holy' in the koran.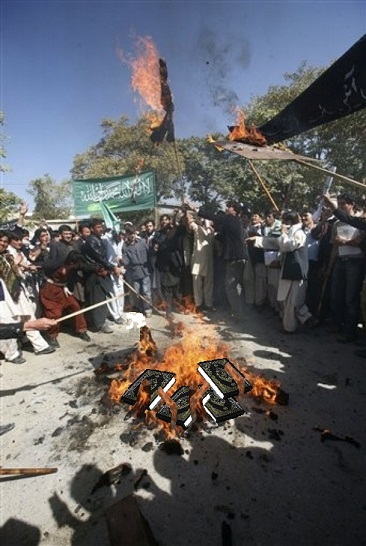 The need to call out those who conflate majority ideologies (and this one is heavily political) with ethnicity/race couldn't be any more clear. Outside of the Jews which is a minority belief system, there is no sense in deeming Islam (nor Christianity for that matter) as an ethnicity deserved of 'special protection'. Enough already.
Two arrested over Facebook and YouTube video of Koran burning amid spate of race attacks in wake of London and Manchester terror attacks
Video shows a tattooed man complaining about being unable to start a fire
He says he has been trying to start fire wondering what 'I can get it going with' 
Holding a copy of the Koran up to the camera, he adds: 'And then I found this'
Second video shows him standing outside tearing pages from the holy book 
Police have arrested two people on suspicion of racial hatred after a video appeared online showing a man burning a copy of the Koran.
The video, which MailOnline has chosen not to publish, shows a tattooed man standing in a kitchen complaining about being unable to start a fire.
Speaking into the camera, he says: 'I've been trying to get my poxy fire started for half-hour wondering what s**t I can get it going with.'
Holding a paperback copy of the Koran up to the camera, he adds: 'And then I found this.'