---
That's right, kick out the Finns promoting Finnish self interests, while allowing Muslim fraud asylum/refugee seeking illegals (who should be booted out of the country) to remain.
They're using the upcoming multicultural event, the World Village Festival, as an excuse to move them, while on the other side of the square, the Muslim squatter settlers will only have to downsize their encampment.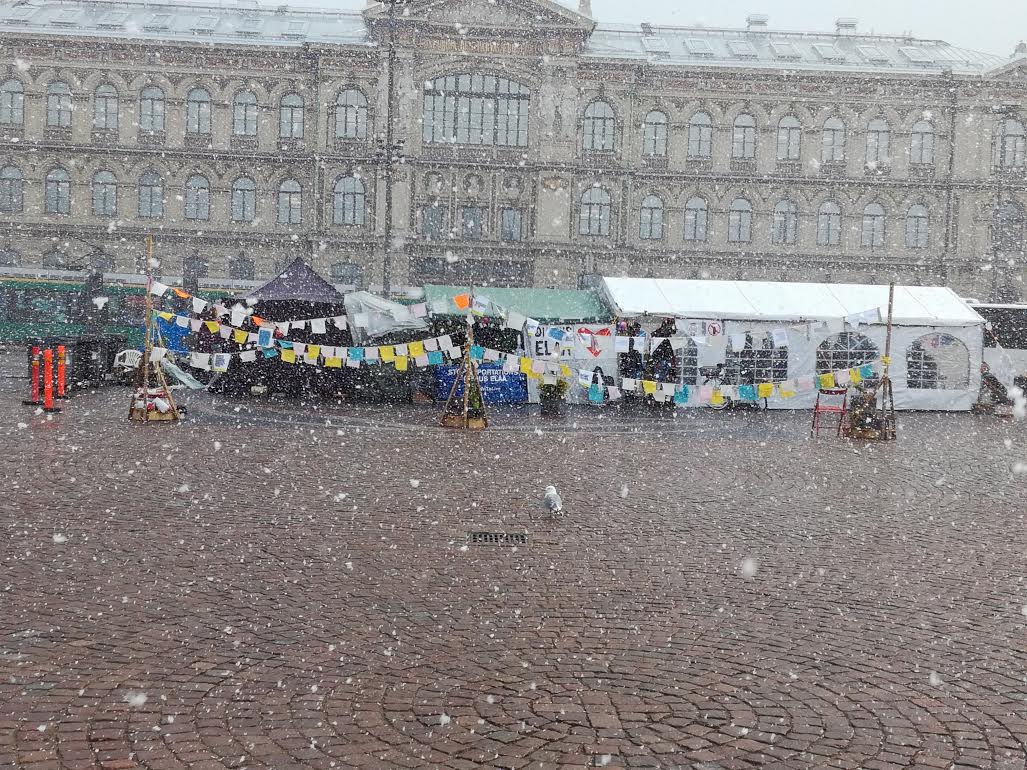 "Finland First" getting the boot?
The main front-page item in the freesheet Metro today says anti-immigration protesters camped out at Helsinki's main railway square may be evicted to make way for the country's biggest multicultural event, the World Village Festival which is being held in Helsinki on the 27th and 28th of this month.
Drawing on an article published by Helsingin Sanomat, Metro reports that the encampment occupied by protesters representing the "Finland First" group is within the area reserved for the festival and if not moved would block one of the walkways.
In contrast, an asylum seekers' protest camp in the same square will not have to move out if they downsize their own encampment.
The paper quotes a festival spokesperson as saying that the anti-immigration group had not been in contact about the possible move, but that the group of asylum seekers had opened talks on needed arrangements.
One of the main themes of this year's World Village Festival in Helsinki is the global refugee situation.
"We want a discussion reflecting diverse values for the festival, but we cannot organize the event in such a way that in the midst of it all we have a protest blocking emergency lanes and walkways," festival programme director Outi Hannula told the paper.