---
Just an average day in the evil life of George Soros….
Report: George Soros donated $100K to Islamist front group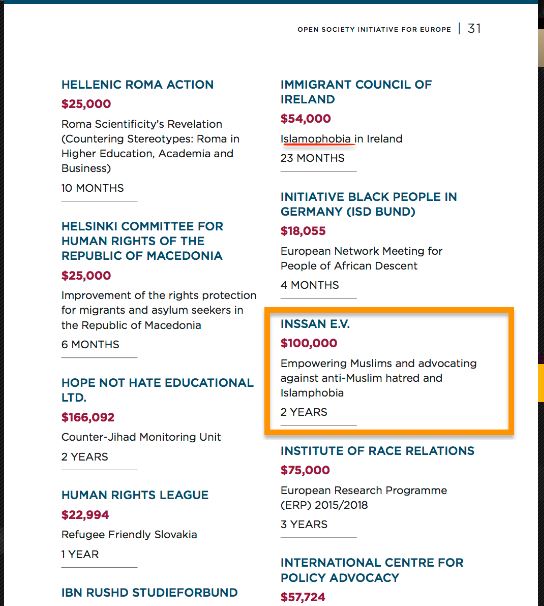 An article on Dutch website GeenStijl highlighted a list of happy receivers of George Soros subsidies. Calling Soros a "billionaire with a dubious morality," the article starts with his failed attempt to influence Dutch public opinion by 'investing' $119.252 in Joshua Livestro's platform to garner support for the EU-Ukrainian association agreement. Even though the outcome of the referendum was largely ignored, the 'yes'-campaign was a resounding failure.
In Germany, Soros funded organisations might be more successful – even if, or because, of their association with effective, though morally dubious partners. For example, Soros funded INSSAN E.V., which according to the Open Society list of Grantees "empowers Muslims and advocates against anti-Muslim hatred and Islamphobia (sic)".
But INSSAN is also in bed with the Muslim Brotherhood. For example, the organisation was paid over 41.000 euro by Federation of Islamic Organizations in Europe (FIOE) (see page 11, PDF). That's an organisation which The Global Muslim Brotherhood Watch describes as:
"claiming to be an independent organization representing the interests of Muslims in Europe. In reality, the FIOE is an umbrella group that comprises the global Muslim Brotherhood in Europe. Strong links connect FIOE's leadership, central institutions, and member organizations to the Brotherhood, as well as to Saudi Arabia

."