---
Polite hand clap…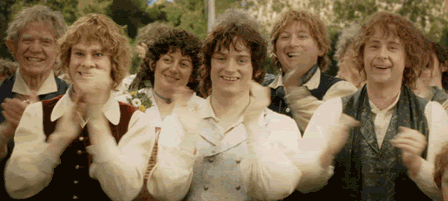 GORSUCH PUTS DOWN THE LEFT'S SERIAL RAPIST
In his first vote, Justice Gorsuch stood with us.
A few months after lefty activists crowded Washington D.C. for the Women's March, activists from many of those same organizations went to bat for a serial rapist and murderer.
Ledell Lee's victims were all women.  While he was on trial for the rape and murder of Debra Reese, the testimony of three of his rape victims was presented. Lee had made a habit of knocking on doors and asking to borrow some tools to see whether a woman's husband might be home.
Debra Reese called her mother and told her that a strange man had tried to borrow some tools. A few minutes later, Ledell Lee had beaten her to death with a tire thumper. Marks on her neck showed that the former baby boutique worker had also been strangled.
Then Lee headed out to spend the $300 he had stolen from her.
Three years earlier, Ledell Lee had attacked a 17-year-old girl while she was rocking her 3-month old niece to sleep. Lee hit her, dragged her out of the house, held her head under water until she lost consciousness and raped her.
[…]
The pro-crime lobby has pursued a cynical game of cutting off the supply of reliable drugs thereby forcing states to use medications not intended for that purpose. And then filing suit to complain that the medications being used are not intended for that purpose. But the Supreme Court didn't bite.
Justice Neil Gorsuch cast the deciding vote. And a monster died.
The left loved Ledell Lee as it loves all its monsters. The ACLU and Innocence Project filing tenderly dwells on Lee's victimhood. We are told that he repeated eight grade and his mother smoked when she was pregnant. But despite Lee's supposed retardation, he was cunning enough to scout houses, contrive a pretext for finding out if women were home alone and then raping and murdering them. Despite his time in special education, he managed to conduct a rape and murder spree for three years.
The pro-crime lobby would have us believe that Ledell Lee is smart enough to rape and kill, but too stupid to die.
The stupidity defense has become the new insanity defense. Every killer on death row is suddenly diagnosed with lead poisoning, fetal alcohol syndrome and mental retardation. Once you hear an ACLU lawyer argue that his murderer is too stupid to die, you know that he's guilty as hell.