---
Scientists connected with the project scatter like geese.
North Korean ballistic missile launch FAILS: Kim Jong-un launches new 'game changer missile' – but it BLOWS UP almost immediately in embarrassing failure as Vice President Pence flies to Seoul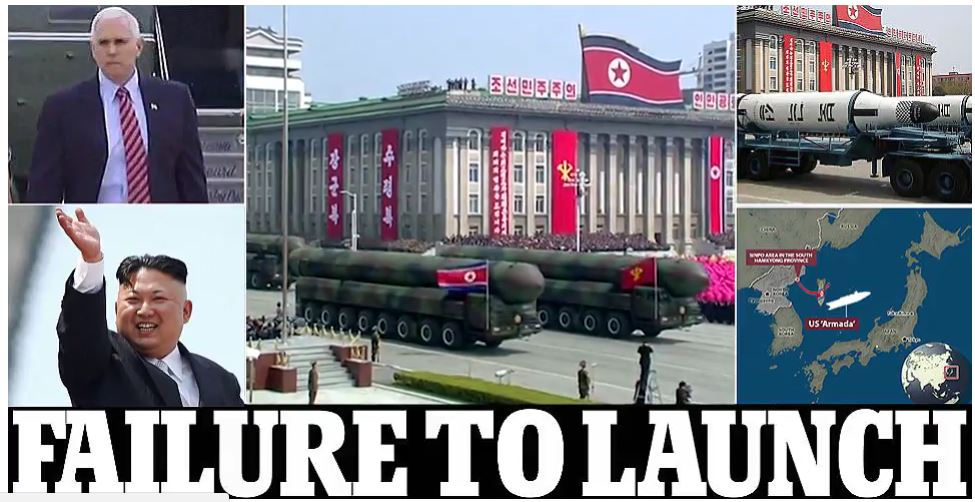 North Korea has attempted to fire a missile it introduced just hours ago at a military parade, pictured centre and top right – but the launch was an embarrassing failure after the weapon blew up almost immediately. It is thought to be one of the country's new 'game-changer' intercontinental ballistic missiles (ICBM) which was revealed to the world in a display of military might before North Korean leader Kim Jong-Un, pictured bottom left, yesterday.
The South Korean defence ministry said it had detected a failed launch from Sinpo, shown on the map bottom right – where North Korea's biggest submarine base is located. According to a military official the weapon is 'presumed to be a new ICBM' as it is longer than the existing KN-08 or KN-14 missiles. The South Korean defence ministry said in a statement: 'North Korea attempted to test an unidentified type of missile from Sinpo area in the South Hamkyong Province this morning, but we suspect the launch has failed.' US Vice President Mike Pence, pictured top left, is due to land in the South Korean capital Seoul in hours for a 10-day trip to Asia.