---
This is the new norm, a heavy presence of police armed with machine guns, trucks and concrete blocks.
IS was at the Via Crucis -Passion Play in Helsinki – Police blocked routes with trucks
IS:
[…]
Inspector Tuukka Skottman confirmed earlier today to the Ilta-Sanomat that the police are visibly present. However, he did not tell of the number of police.
– The police is prepared with sufficient strength.
– When you talk about 10 000 to 15 000 people in the audience at an event, we raise the visible police surveillance. That is, the number of employees increased in the immediate vicinity of the event, Skottman said earlier today to Ilta-Sanomat .
Police are always prominent when preparing for large mass events. Also in the background this time around, are the recent terrorist attacks in London and in Stockholm. The tool used was a vehicle.
---
Helsinki police beef up security for Easter crucifixion play
The Via Crucis re-enactment of Jesus' journey to the cross will draw big crowds to central Helsinki on Good Friday. Police have increased the amount of street patrols due to recent terror attacks.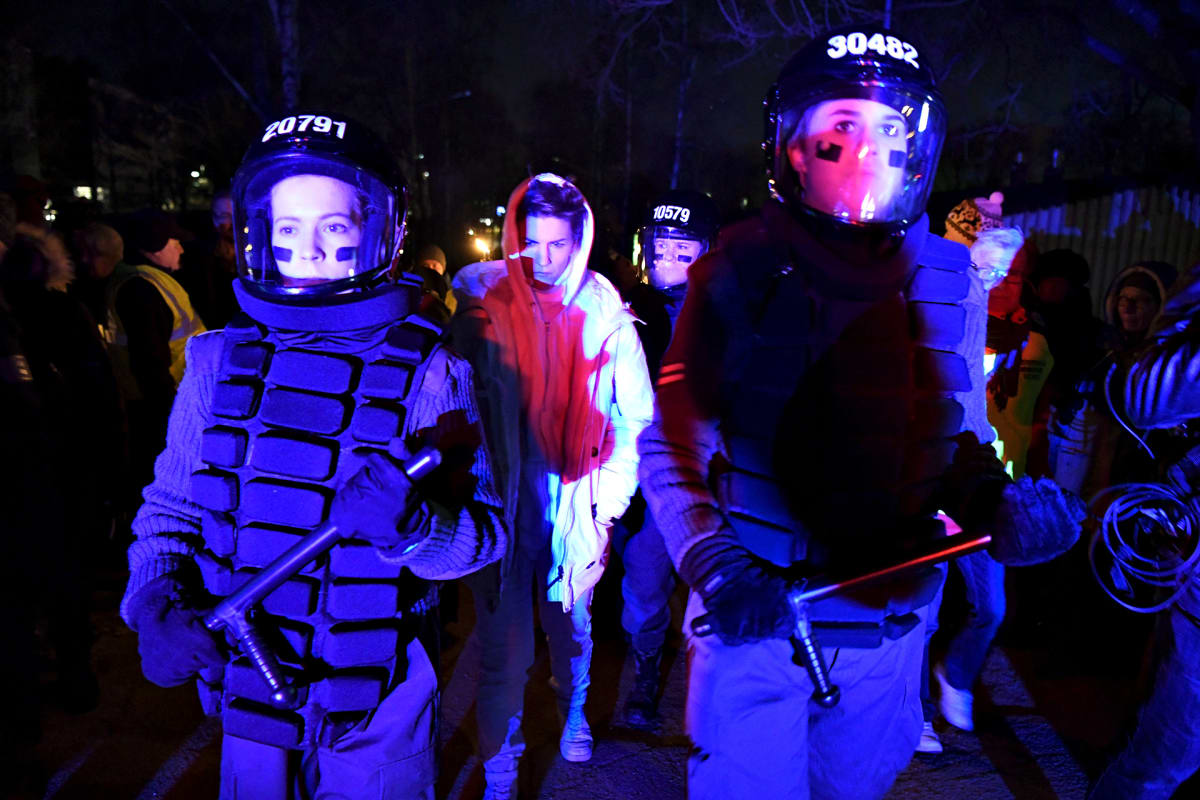 In the wake of the recent terrorist attack in Stockholm, the Helsinki police department is reinforcing security for the Via Crucis play, the ecumenical re-enactment of Jesus' journey on the day of his crucifixion.
"We're paying more attention to security now compared to previous years," admits Chief Inspector Seppo Kujala.
Kujala says police are improving preparedness  by increasing the amount of police patrols on the streets.
"We're prepared in ways that are both conspicuous and inconspicuous," Kujala says.
Last year, the Via Crucis or the Way of the Cross, attracted 20,000 spectators. The spectacle is one of the biggest open-air theatrical displays in the capital. Kujala emphasizes there is no need to worry, as the Easter celebrations are expected to run smoothly and safely.
The Via Crucis play will start moving toward the Helsinki Cathedral from Kaisaniemi Park at 21.30 on Good Friday.
The portrayal will affect tram lines 7A and 7B and cause momentary congestion in Kaisaniemi.