---
But he was in the country illegally, and if he had been deported, that little girl and the rest wouldn't have been murdered or injured by the truck he was driving.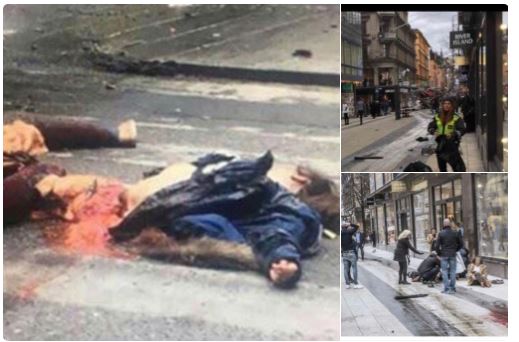 H/T: Fjordman 
SAPO: There is talk of revenge and violence in the white power movement
Anders Thornberg, head of the Security Service, said in Agenda that the reason why the Security Service had not stopped the Uzbek man suspected of the terrorist attack in Stockholm was that he was not suspected of any crime. Now is also the Security Police track of far-right groups.

– We follow different extreme domestic groups. Many are upset now, there is talk of revenge and violence. We follow the white power movement closely.
The Intelligence Security Service had about 39-year-old was one-time events and according to Thornberg went SAPO to the bottom of them without finding no indications of crime.
– We get lots of information. There was nothing to go on. And when we do not have evidence that he had done anything criminal, we can not provide information to the asylum system or the police. We must follow the laws and regulations, said Anders Thornberg.