---
The stunt reminds me of these Swedish morons.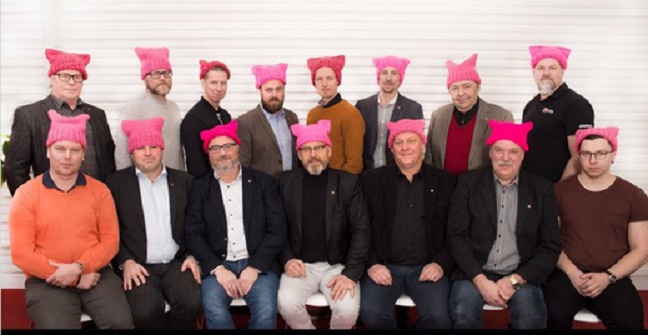 What's wrong with European men?
A homosexual couple were beaten within inches of  their lives by a band of Moroccan 'youths' and this is all these pathetic examples of Dutch manhood can do? This kind of stunt does not deter Muslim males who deem their values superior in any way shape or form. They're embolden to do even more heinous acts because they feel justified by their Islamic ideology. This just serves their preconceived notion that Europe has gone soft.
Men are holding hands in protest against anti-gay violence in the Netherlands
Alexander Pechtold, leader of the Democrats D66 party, and Wouter Koolmees, financial specialist of D66, hold hands as they arrive for talks in The Hague CREDIT: EPA/LEX VAN LIESHOUT
Two high-ranking Dutch politicians were photographed holding hands earlier this week as they arrived at The Hague for negotiations on the formation of a new cabinet.
Alexander Pechtold, leader of liberal-democratic party D66, and party member Wouter Koolmees were taking part in show of solidarity following a brutal assault on a gay couple that took place in Arnhem over the weekend.
Jasper Vernes-Sewratan and Ronnie Sewratan-Verne had been holding hands when they were set on by a group of youths in the early hours of Sunday morning.